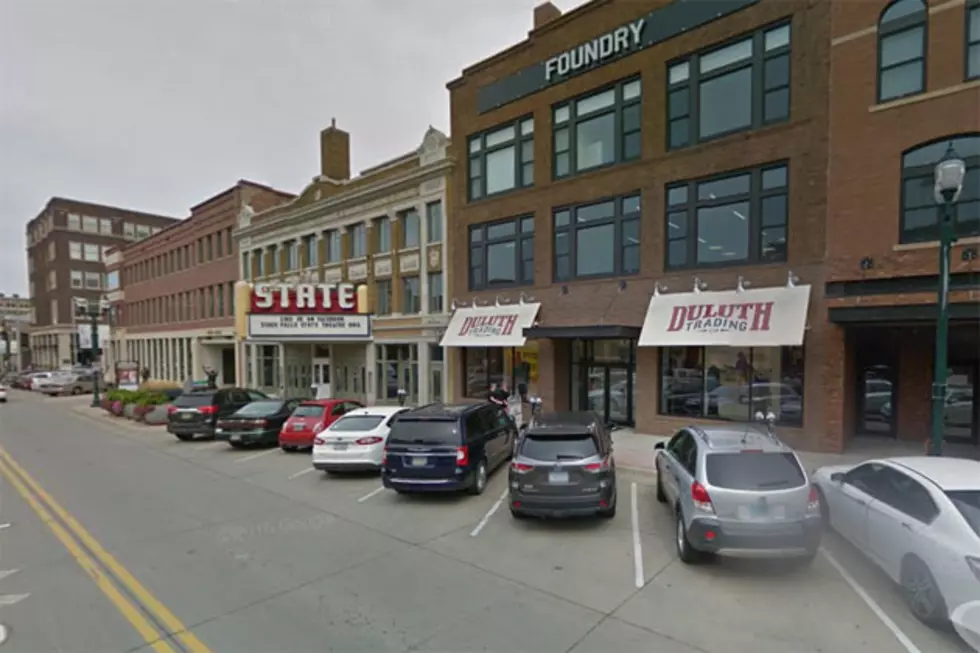 If the State Theatre Opened Its Doors Tomorrow, What 5 Movies Would You Want to See First?
Google Maps
Here's a challenge for any movie buff.
Just suppose you were in charge of booking the first five movies to be shown at the State Theatre when it opens in downtown Sioux Falls.
Think about that while I tell you about my top-5 and give you an inside look at each one.  In no particular order.
There you have it.  No it's your turn.
Remember the historic State Theatre is open for self guided tours on First Friday's.
George Lucas before Star Wars fame.  Set in a 24-hour period this movie about high school buddies doing crazy things.  The list of stars includes a very young Harrison Ford, Ron Howard and Richard Dreyfuss.  Plus the music of the 50's.

The classic film that brings to the big screen a 20-year old Lauren Bacall to star with Humphrey Bogart.  And so the love affair begins.  Comedy, drama, music and action during World War II set in a Caribbean nightclub while Hoagy Carmichael plays the piano.  This is my all time favorite movie.  I own a DVD copy and I get an email reminder anytime it comes on TV.  Of all the movies on this list this is the one for the big screen.

Tom Cruise at his cockiest!  Great dog fights and air to air combat scenes.  And when Kelly McGillis shows up to steal Maverick's thunder it reminds me of Risky Business.  You have to be good to recognize Tim Robbins in this movie.

The all-around-feel-good musical.  Julie Andrews biggest movie ever as she comes out of a convent to be the governess of seven talented children.  The music of Rogers & Hammerstein and the voices of the cast give this movie thumbs up all around.

The ultimate James Bond film starring Sean Connery.  And then every Bond movie that followed please.