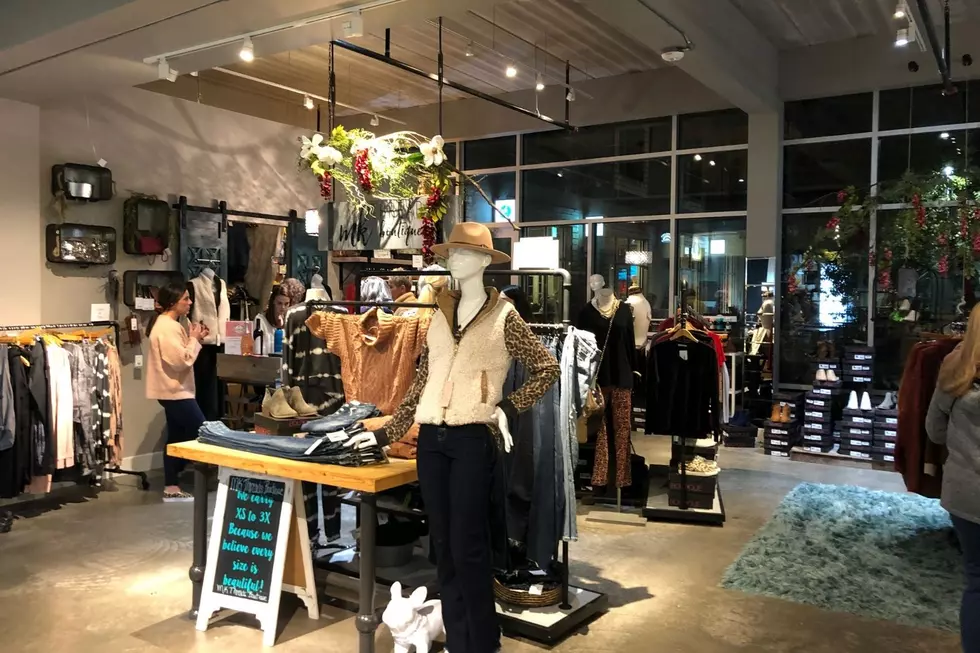 Hometown Tuesday: MK Threads Boutique
Christine Manika (TSM)
I think everyone can agree that the city of Sioux Falls has amazing local shops and boutiques. There is definitely a retailer for everyone to enjoy!  One of my favorite stores is MK Threads Boutique, located right next to Levitt At The Falls!
MK Threads Boutique is one of the many local establishments inside the Jones421 building in Downtown Sioux Falls.  This chic boutique revolves around women who are always on the go.  According to its website, MK Threads Boutique is all about "a sense of style who appreciates value without compromising quality.  MK Threads provides the adventurous fashionista with her ideal dream closet."
Whether you are looking for a new fall wardrobe or cute winter boots, MK Threads Boutique has it all!  My friends and I always love shopping in Downtown Sioux Falls when searching for all the latest fashions and trendy outfits.  In the beginning of October, we made a stop at MK Threads Boutique during the Downtown Art & Wine Walk.  We loved looking at all the cute, affordable clothes that MK Threads Boutique has to offer.  After about an hour of window shopping, we finally had our hearts set on some new fall fashion items.  Most of my friends, like myself, bought new shoes!  I can never say no to a new pair of shoes.  My friend, Miranda brought this cute new fall coat that was just perfect for her!
If you're looking for new clothes, MK Threads Boutique really has you covered from head to toe!  I cannot wait for my next shopping spree in Downtown Sioux Falls!
Enter your number to get our free mobile app
Sioux Falls Murals