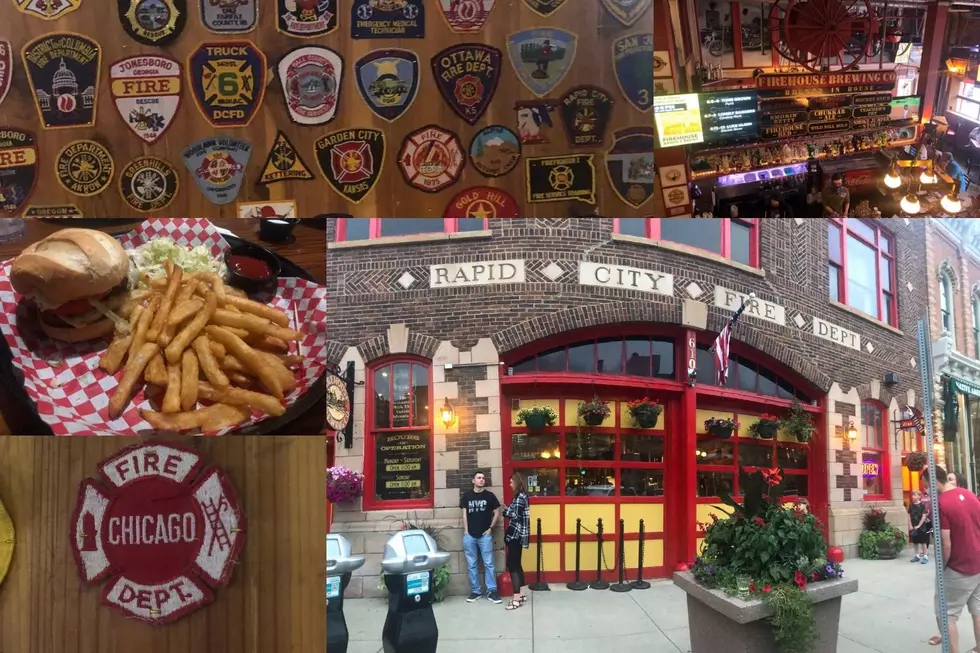 Hometown Tuesday: Firehouse Brewing Co.
Credit: Christine Manika (TSM)
Clearly, I was (and still am) very excited about my trip out west.  I spent a lot of time asking co-workers and friends about where to go grab a bite to eat.  One of the local establishments that everyone told me to visit for great burgers and brews is the Firehouse Brewing Co. You had me at burgers.
This local restaurant is smokin'.  Literally!  It is actually located in the original firehouse in downtown Rapid City.    According to its website, the Firehouse Brewing Co. building is listed on the National Historic Register.  The website explains, "Rapid City's early fire department consisted of three hose companies organized in 1881 and a hook-and-ladder company. The department became formally organized in 1907, and in 1915 this fine new fire hall was built. The two-story building, constructed of brick and Fall River sandstone, exemplifies the Chicago School style."  In all honesty, I thought the Firehouse Brewing Co. resembled a fire station in the Chicagoland area. I even found a Chicago Fire Department badge in the establishment which was super cool since I come from a family of Chicago Firefighters.
Another interesting fact: the Firehouse Brewing Co. is the first South Dakota brewpub.  There is even a winery that offers patrons the opportunity to try its own wine blends.
I wanted to order everything on the menu at Firehouse Brewing Co.  Here's the thing: I wanted a true western South Dakota experience.  Well, what dish perfectly describes South Dakota?  The buffalo burger of course!  So, I decided to indulge in a mushroom and swiss buffalo burger.  This was my first taste of a buffalo burger ever, and the burger certainly didn't disappoint!  I wanted to immediately eat another one!  That never happens (haha).
But seriously, if an employee from the Firehouse Brewing Co. is reading this, can you send a buffalo burger my way?!
Enter your number to get our free mobile app
Sturgis Rally Through Getty Images