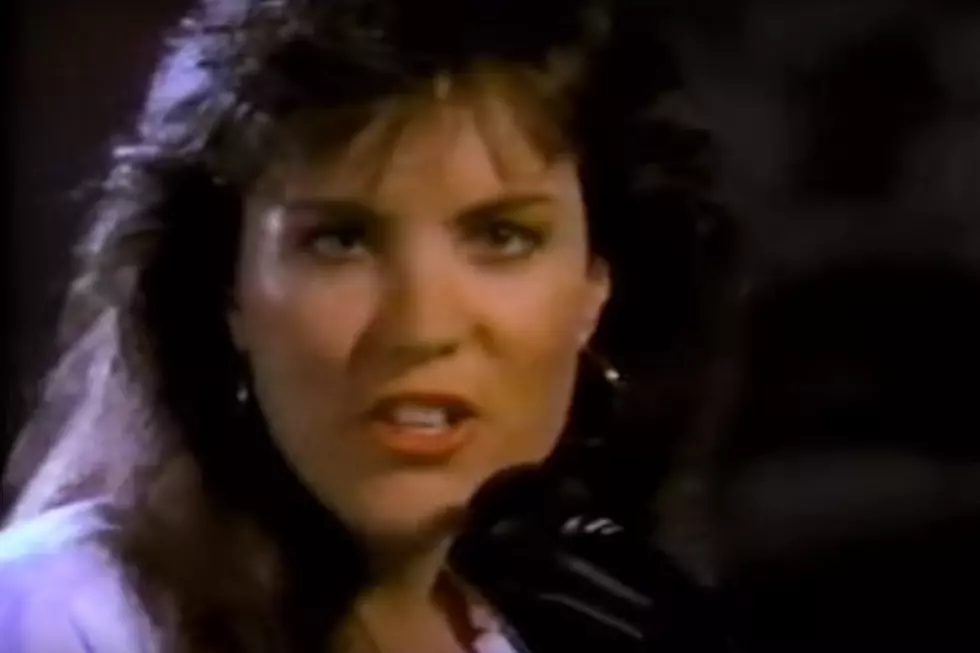 YouTube
Holly Dunn, a well-known voice in country music in the 1980s and '90s, has died following a battle with a rare, very aggressive type of ovarian cancer. She was 59 years old.
Nashville TV station WSMV reported the news of Dunn's death around 7:30AM ET on Tuesday (Nov. 15), noting that Dunn had passed away in the early morning hours. According to the news outlet, funeral arrangements have yet to be announced.
Born on Aug. 22, 1957, Holly Suzette Dunn -- the sister of Nashville songwriter Chris Waters -- performed in bands during high school and college, then moved to Music City. She worked as a demo singer and songwriter before signing with MTM Records and releasing her first album, Holly Dunn, in 1986. Throughout her career, Dunn released nine studio albums and earned a number of Top 40 country hits, including two No. 1s, "Are You Ever Gonna Love Me" and "You Really Had Me Going."
Dunn retired from country music in 2003; in a recent interview, she shared that she was no longer writing music and only occasionally sang at church, preferring instead to focus on her artwork.
"I left the business because it was clear that radio had moved on and wasn't interested in anything new from me. Without radio's support, it just gets harder and harder to keep the wheels turning in a music career," Dunn explained. "I was still in my early 40s [at the time] and had a lot of other interests, and wanted to put my creative energy into pursuing the field of fine arts … I also had a love affair for the southwest, namely Santa Fe, [N.M.], and had always wanted to live out there. It just seemed like the right time to close out one chapter and start another. I pretty much left Nashville and never looked back."
In that same interview, published in June, Dunn revealed her ovarian cancer diagnosis. At the time, she'd undergone surgery and was having chemotherapy treatments, but more tumors had appeared.
"I have a huge faith in the healing power of God and the healing power within me that originates from my God," Dunn said in the interview, adding, "Being a Christian, I know that no matter how this chapter ends, I will be okay. Either upright walking on this earth or safe in my Savior's arms."
Country Stars Who Stand Up to Cancer