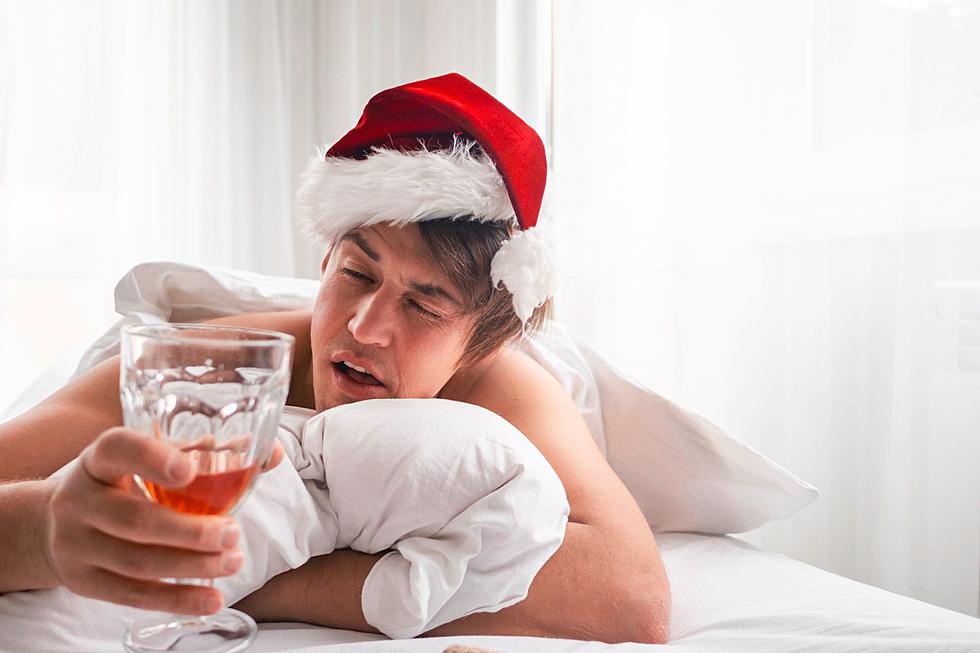 Hold My Beer…Sioux Falls Is The Worst City For Hangovers
Getty Images
Thousands of people celebrated St. Patrick's Day all weekend long, especially throughout Sioux Falls. My guess is Sioux Falls had a rough time getting out of bed after a long weekend of partying. They just couldn't say no to the green beers!
The next time you decide to down a shot of Jameson or take your turn on a keg stand, keep in mind that Sioux Falls is one of the worst cities for hangovers. Finding remedies for hangovers is apparently not that easy to find in the City of Sioux Falls.
An article from the website LawnStarter just released the 2023's Best Cities for a Hangover Cure. According to the writers at LawnStarter, they ranked the 200 biggest cities in the country based on these top five hangover cures: Hangover food, hangover drinks, getting home, sleeping in public, and other remedies. You're probably thinking Sioux Falls is toward the top half of this list. Think again...Sioux Falls is nowhere near the top.
San Francisco, California
Miami, Florida
New York, New York
Boston, Massachusetts
Washington, D.C.
Chicago, Illinois
Seattle, Washington
Jersey City, New Jersey
Philadelphia, Pennsylvania
Alexandria, Virginia
In no particular order, some of the worst cities for hangover cures include:
Jackson, Mississippi
Joliet, Illinois
Montgomery, Alabama
Port St. Lucie, Florida
Based on LawnStarter's assessment of hangover food, hangover drinks, getting home, sleeping in public, and other remedies, Sioux Falls is low on this list ranking at #160. So why is Sioux Falls at the bottom? There are no easy ways to get home from the bars after a night of drinking.
Whenever you do out for some chilled beverages with friends, make sure there's a plan to get home. Sleeping at the bar doesn't sound like it would be too much fun..or comfortable.
Best Bars in Sioux Falls
There is always something different to try when you visit a local
Sioux Falls
bar or brewery. There could be a specialty drink at one bar and a new beer recipe at the next. It's kind of like a smorgasbord of drinks to taste test. The only problem is deciding which bars are the best bars in Sioux Falls to explore with your family or friends?
This is a difficult decision just because there are so many great local options. Luckily, our friends at
Yelp
identified the top ten bars in Sioux Falls thanks to numerous reviews on each establishment.
The next time it's your turn to select a bar for a night out on the town, be sure to visit one of these ten bars highly reviewed by
Yelp
.
Here Are 13 of Your Favorite Fried Foods
Some foods need a fryer, others should never go near one. Forget baking. We are so obsessed with eating deep-fat fried foods. And every time you turn around, there's another menu filled with most of the items that have bathed in a hot-boiling fat vat.
There seems to be no end to what a deep fat fryer can cook. And we prove it every day with our love of crispy, greasy, burnt-tongue, salty foods.
I won't argue that an order of onion rings or sweet potato fries is the best marriage partner to a burger. Especially when they are made from scratch. So, pile them high.
What are some other delights that need the fryer?