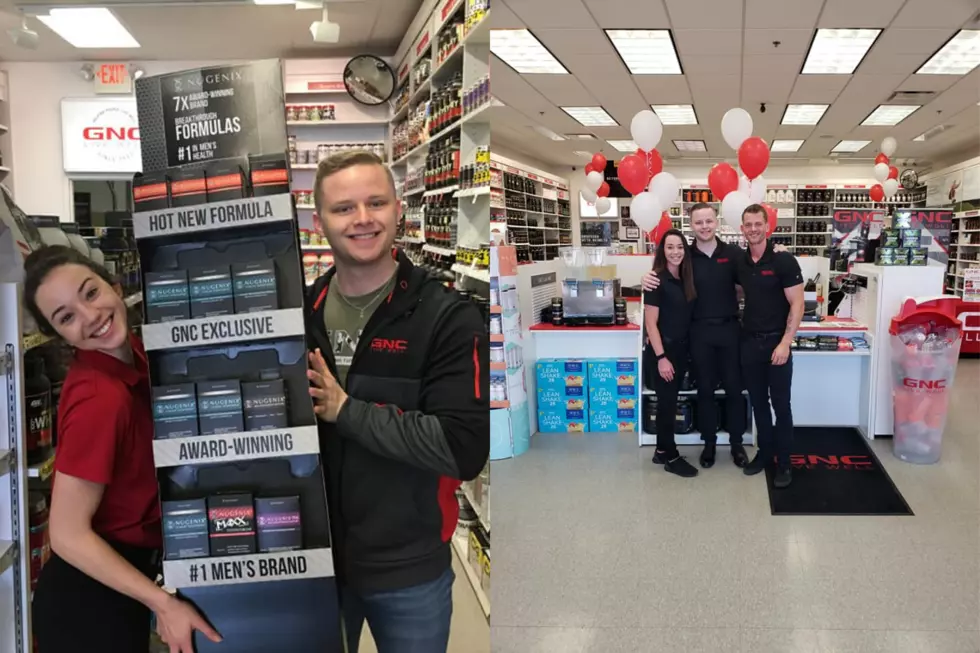 GNC Offers Discount For COVID-19 Frontline Workers
Credit: Scott Smith (TSM)
GNC Live Well is offering a special opportunity for healthcare workers and first responders in the Sioux Empire.
Through May 31st, GNC Live Well stores in Sioux Falls and Brookings, South Dakota will give a 20% discount on ALL purchase for any individual working on the frontline of the COVID-19 pandemic.  These workers include:
ALL healthcare workers
EMTs
Law Enforcement 
Firefighters
According to the press release from GNC Live Well, Local GNC Owner and Operator Casey Nickell states, "It is IMPERATIVE we keep our immune systems strong during this pandemic. This is ESPECIALLY IMPORTANT for those working on the front lines of this war. Incorporating vitamins, minerals and herbs in our daily diet is something we can do to boost our immune systems. GNC specializes in these products, but we DON'T want expense to stand in the way of proper nutrition."
Eligible healthcare workers and first responders must present a valid ID at the Sioux Falls and Brookings locations to claim their discounts.
Sioux Falls / Dawley Farm Village / 1029 South Highline Place / (605) 338-3696
Brookings / University Mall Plaza / 1050 22nd Avenue South / (605) 692-1221
Results Radio During COVID-19
Enter your number to get our free mobile app