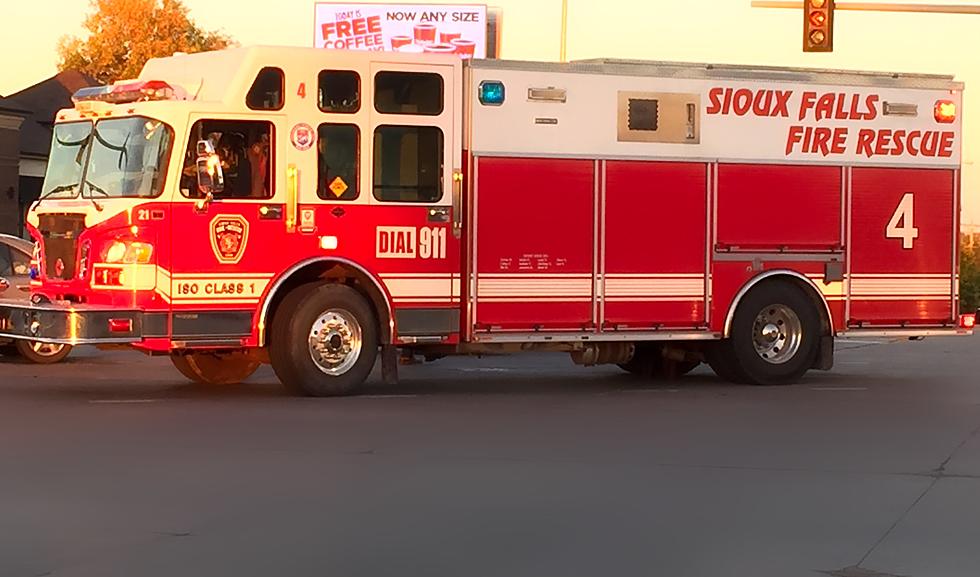 Fire at Minnehaha County Correctional Center in Sioux Falls
Anthony Wright/Results Radio
A report of a fire at the Minnehaha County Correction Center in Sioux Falls prompted an emergency evacuation of inmates and launched an investigation.
The fire was reported on Sunday, (September 16) shortly before 3:00 PM at the center, located at 1900 West Russell St. in Sioux Falls, close to the intersection of West and Russell Street.
Sergeant Scott Dubbe from the Minnehaha County Sheriff's Office provided further details. "A fire was reported on the east side of the building," said Dubbe. "Inmates inside the building were evacuated and law enforcement responded and assisted with transporting inmates to the Minnehaha County Jail, located at 500 N. Minnesota Avenue. There are no reports of any injuries and all inmates are accounted for."
The statement did not detail the nature or origin of the fire, or if there were concerns of an inmate starting the fire. Sioux Falls Fire Rescue, Sioux Falls Police Department, Minnehaha County Emergency Management, Minnehaha County Facilities Management, and the Minnehaha County Sheriff's Office all assisted.