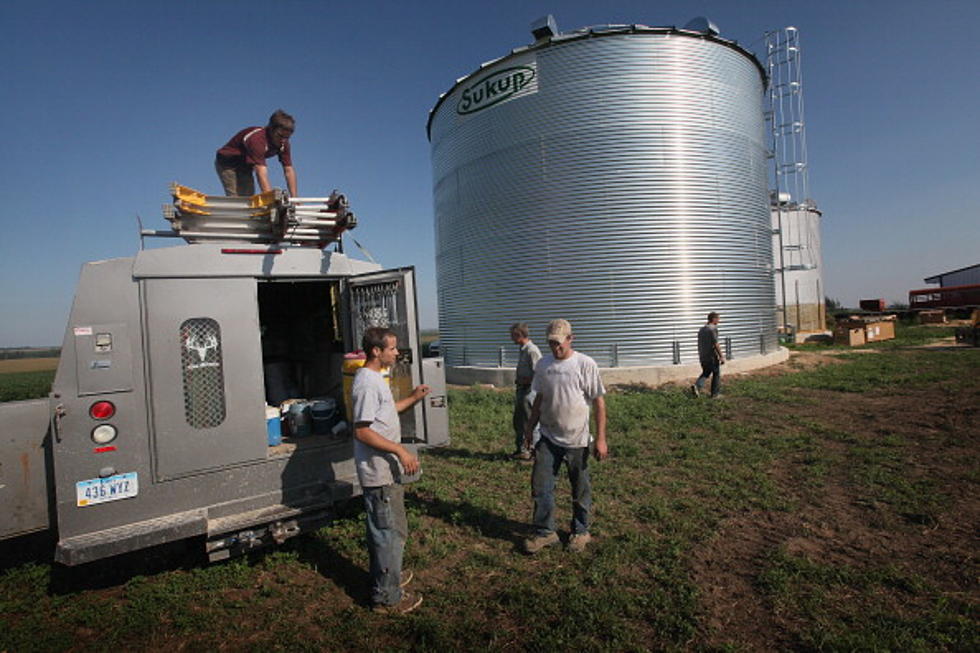 Farmer Rescued from Grain Bin
Scott Olson, Getty Images
Farmers, a reminder to you about the dangers of getting trapped in a grain bin. A near fatal accident in Northern Iowa.
A man has been hospitalized after he was rescued by authorities.
The Winnebago County Sheriff's Office says emergency crews were sent to a Leland, Iowa property around noon Thursday.
They worked for more than an hour to get the man out of the bin. He was taken to a Mason City hospital for treatment.
His name hasn't been released. Also no word on his condition.
---