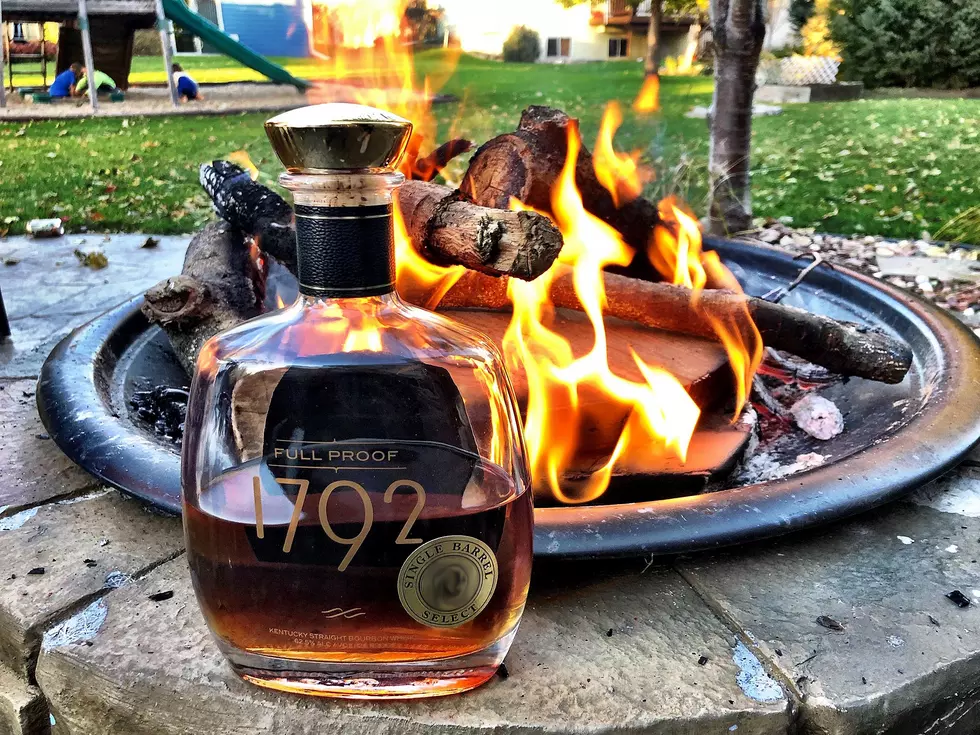 Fall Moments: Finding That Perfect Firepit Drink
Danny V/B102.7
What is your favorite season? Most people say fall. That's mine too. Even though we know the cold frigid temps and snow are just around the corner the changing of the leaves and the crisp air after hot humid summers are one of the great joys of living in the Midwest. It's been a different kind of summer with concerns over pandemics and back to school. But look on the bright side: We've got pumpkin and apple festivals coming!
Another great joy is finding the perfect bourbon for a cool autumn dusk. As the picture above shows, 1792 Full Proof Bourbon is my go-to fire pit drink. It's smooth from front to back with a little oak, cinnamon, vanilla, and caramel after notes. It also packs a little heat making it my companion bourbon for this time of year.
So, at least for me, I found the perfect drink for the occasion. It's like having a cold beer with your dad in a fishing boat on that summer morning.
And it looks like this backyard firepit weather is going to be a little warm at least through mid-week. Highs in the low 90's for daytime highs but 60's in the late evenings.
READ MORE: 50 resources to help you educate your kids at home