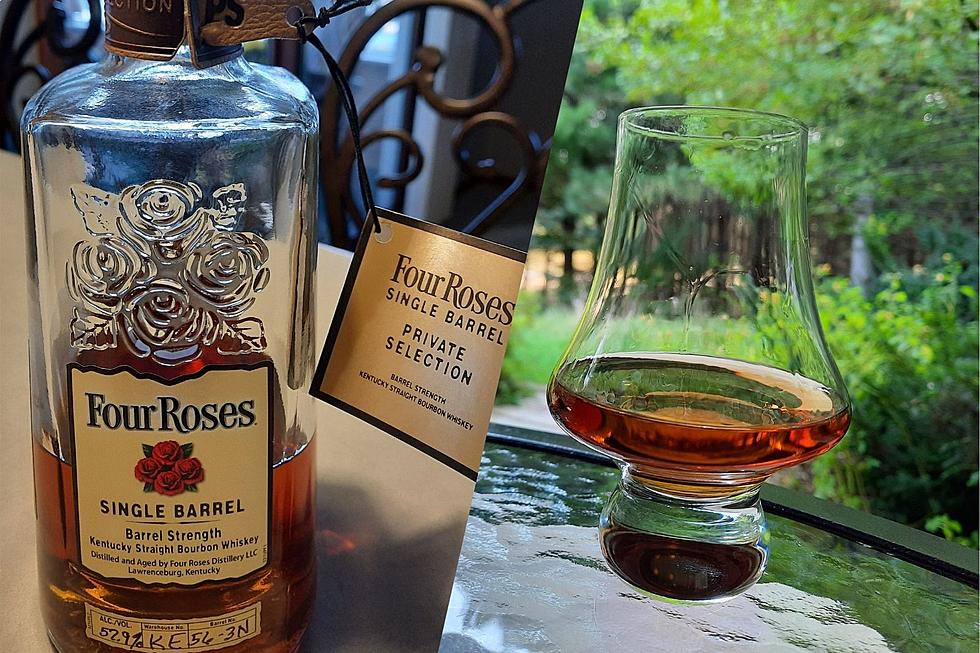 A Valentines Day Love Story With A Bourbon History
Dave Roberts Townsquare Media
Of all the names and adjectives you could use to describe bourbon - passionate, love, romantic, and enchanting are the furthest from my mind.
But, believe it or not, one very special and very well know spirit comes with exactly that history.
Inspired by a marriage proposal, Four Roses Bourbon has a deep connection with romance coming from the relationship that began with a corsage worn by a Southern Belle. Her name was Mary Peabody.
Written in Four Roses: The Return Of A Whiskey Legend, businessman Paul Jones Jr. was taken by the sight of this Southern Belle and eventually proposed to her. Though not in person, the proposal was delivered to the young lady saying,
"For over five years I have asked you to marry me. Tonight I ask you for the last time. If the answer is yes, wear a corsage of four roses, if it is no, don't wear any."
Much to his surprise, she answered Jones by wearing a corsage of four red roses on her gown at the grand ball that evening. And so begins a long passionate relationship with both Lady and Bourbon.
To this day, Four Roses Bourbon sits proudly among collectors.
My first bottle was the Single Barrel purchased in 2017. And, later the next year this story was revealed to me at the Empire Hy Vee Whiskey Fest.
Cheers!