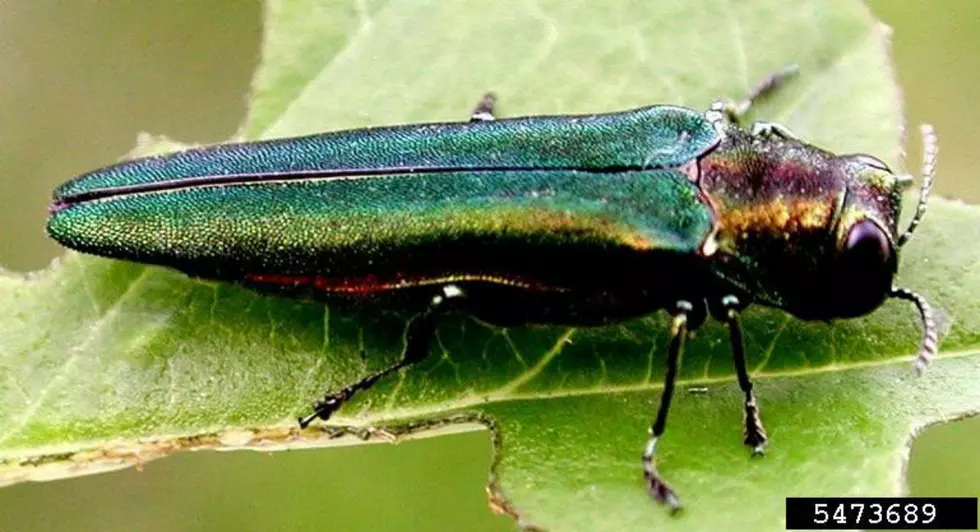 City of Sioux Falls Removing Ash Trees Now in 33 Strategic Locations
Leah Bauer/USDA Forest Service Northern Research Station
Starting in September, The City of Sioux Falls will be launching into their first defense against the Emerald Ash Borer, by taking down trees in 33 of the city's parks that are most susceptible to being infested.
Trees chosen to be removed will be marked with a blue number 9 on the trunk. Plans are to notify nearby residents by mail.
In a slow but steady wave of infestation across the nation, the emerald ash borer was located in the northern portion of the city.
"Ash trees are the predominant tree species in the park system," says Kelby Mieras, Park Operations Manager. "Proactively removing many of these trees will slow the infestation and prepare parks for new tree species that will diversify our urban forest."
Trees can be saved by either injection or ground saturation of liquid treatment. If an untreated tree becomes infested, the borer will gradually kill the tree by tunneling throughout the inner trunk, possible undetected by owners.