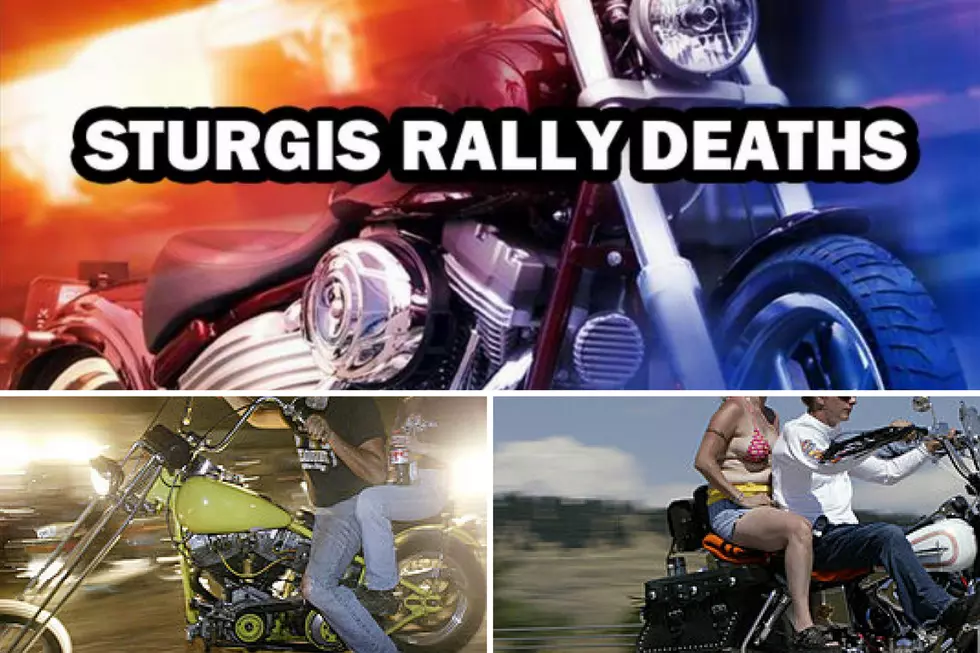 Another Sturgis Rally Fatality
KSFY TV (with permission)/Getty Images
The 78th Sturgis Motorcycle Rally is starting to wind down, but the death count continues to climb. While one traffic fatality is one too many during rally week, the death count this year is actually down so far compared to that of 2017 which is good news.
During the 2017 Sturgis Rally, eight people lost their lives as a result of motor vehicle accidents. KSFY TV is reporting the death count currently stands at three this year, with four more days remaining in the 2018 rally.
The latest traffic fatality according to KSFY happened during the midday on Tuesday, (August 7) when a 63-year-old man lost control of his bike, and it went off a road on a curve west of Piedmont, the bike hit a pole and then rolled according to the report.
The other two rally week fatalities happened on Saturday, (August 4). KSFY reports that one involved a motorcycle, the other a utility terrain vehicle.
After the first five days, rally week traffic was up nearly 4 percent in 2018 compared to 2017.
The 2018 Sturgis Rally began on Friday, (August 3) and runs through Sunday, (August 12).
Source: KSFY TV
---
See Also: