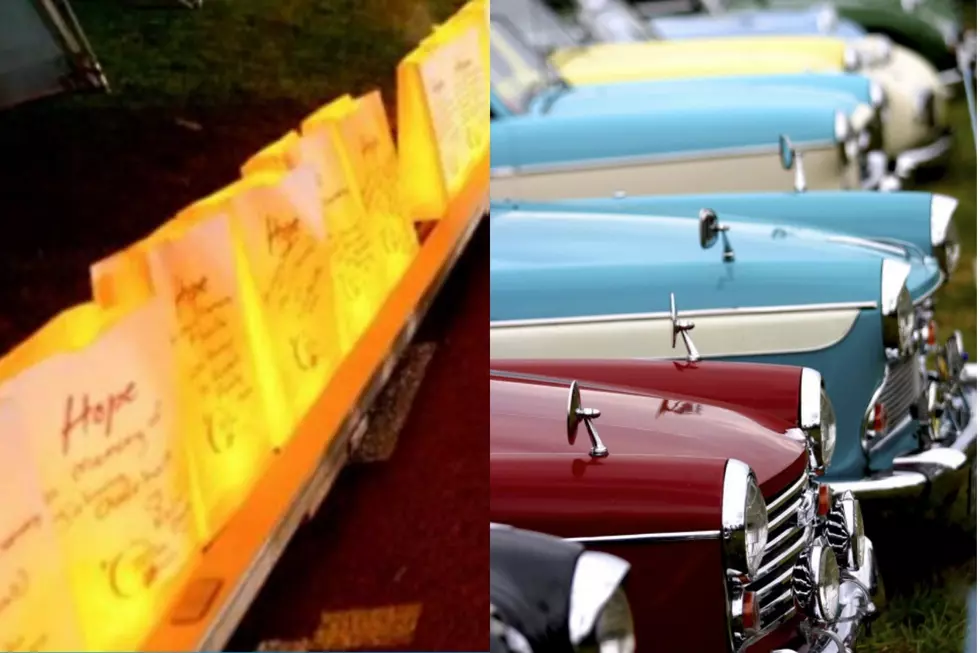 AMC's 'Relay for Life' Becomes 'Cruise for Cancer' This Year
TSM Media Center, ACS South Dakota Facebook, and Canva
Just about everything this year has been altered in some way due to our friendly, neighborhood pandemic! That includes the American Cancer Society's (ACS) signature fundraiser, Relay for Life. This year it is transitioning to a Cruise for Cancer.
On Friday, July 24, from 5 to 10 PM at Yankton Trail Park (just off of I-229, on south Minnesota Avenue), the Cruise for Cancer will continue the tradition begun long ago, the fight to end cancer.
This year you will be able to cruise the park which will be lit by hundreds of Luminaria bags decorated with the names of loved ones who are currently fighting cancer, caregivers, and those who have passed away from this hateful disease.
Last year I purchased two bags, one for my best friend, who has beaten breast cancer, and one for a dear friend who did not. This year I'll be purchasing an additional luminaria for our much-loved friend and colleague, Karla Brown, who is battling a rare form of uterine cancer.
You'll be able to listen to a special program transmitted on a dedicated FM channel as you drive through the park. Classic car owners are invited to bring their cars, cruise through and then park so other people check them out. Food trucks will also be available, so you can grab some supper or a snack.
You can register online and the earlier you do, the more money you can raise and the more incentive prizes you're eligible for. By downloading the app, you can fundraise anytime. And of course, you can purchase luminarias to pay tribute to your special cancer warriors and caregivers.
For cancer support, information, answers, and hope, call 1-800-227-2345 around the clock.
Enter your number to get our free mobile app
---
READ MORE: 10 free apps to help you get fit in our new normal