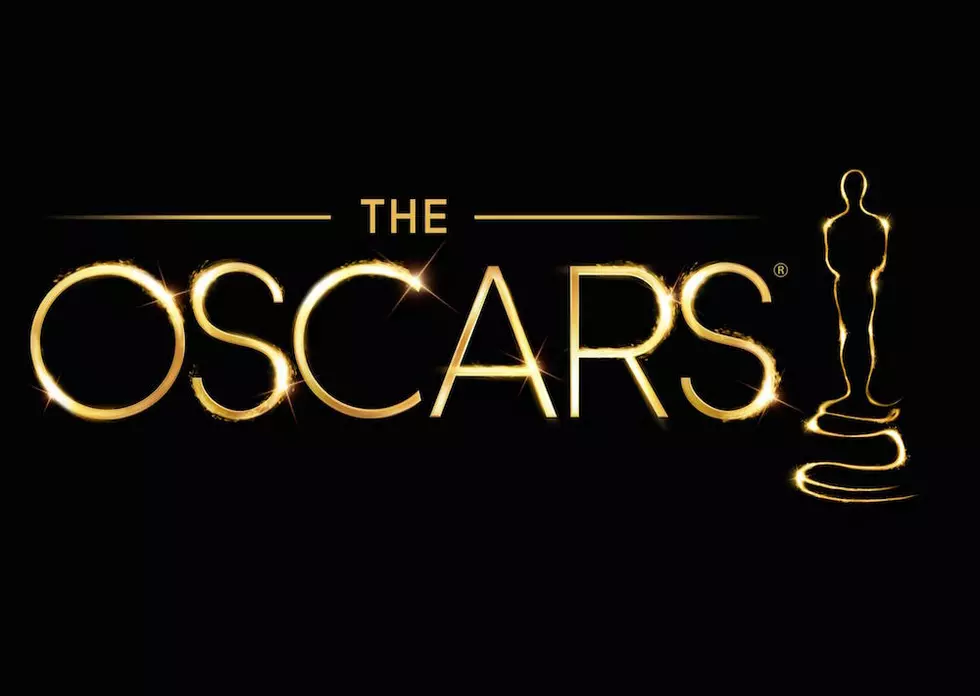 2016 Oscar Nominations: 'The Revenant' Leads with 12 Noms, 'Mad Max' with 10
ABC
We made it! Oscar nominations day has finally arrived, putting to rest all of your endless predictions about the most ambiguous awards season in decades, until, of course, we start prognosticating about the nominees.
Looking at those numbers, the nominations aren't all that surprising, but there were some major snubs. For one, Todd Haynes' Carol failed to get much recognition in the major categories, not getting nominated for Best Picture or Best Director. It still ended up with six nominations, two in the acting categories, Adapted Screenplay and the rest in the technical categories. Still, this year is Cate Blanchett's seventh Oscar nomination, while her costar Rooney Mara can add to her resume that she got an Oscar and a Razzie nom in the same year. The biggest surprise top nominee is Room, which snuck its way to Best Picture and Director for Lenny Abrahamson, a name few anticipated to be included in the latter list. On top of Haynes, the other director shut out of the race was Ridley Scott, who many pundits believed a shoe in. Other snubs include no screenplay nominations for Aaron Sorkin's Steve Jobs and Quentin Tarantino's The Hateful Eight.
This year also marks a few significant things, both good and bad. For one, this is John Williams 50th Oscar nomination (congrats!). Sadly though, 2016 looks to be the Second Whitest Oscars Ever with zero nominations for actors of color – some of us were predicting Idris Elba (Beasts of No Nation) or Michael B. Jordan (Creed) would sneak in. As far as age, the median age of actors nominated this year is 43.4, while the women's median is 37.4.
Chris Rock will host the 2016 Oscars will take place at the Dolby Theatre in Hollywood on Sunday, February 28 at 7 p.m. ET.
See the list of 2016 Oscar nominees below:
The Big Short
Bridge of Spies
Brooklyn
Mad Max: Fury Road
The Martian
The Revenant
Room
Spotlight
Adam McKay, The Big Short
Alejandro G. Ińarritu, The Revenant
George Miller, Mad Max: Fury Road
Lenny Abrahamson, Room
Tom McCarthy, Spotlight
Bryan Cranston, Trumbo
Matt Damon, The Martian
Leonardo DiCaprio, The Revenant
Michael Fassbender, Steve Jobs
Eddie Redmayne, The Danish Girl
Brie Larson, Room
Cate Blanchett, Carol
Charlotte Rampling, 45 Years
Jennifer Lawrence, Joy
Saoirse Ronan, Brooklyn
Christian Bale, The Big Short
Tom Hardy, The Revenant
Mark Ruffalo, Spotlight
Mark Rylance, Bridge of Spies
Sylvester Stallone, Creed
Jennifer Jason Leigh, The Hateful Eight
Rooney Mara, Carol
Rachel McAdams, Spotlight
Alicia Vikander, The Danish Girl 
Kate Winslet, Steve Jobs
Matt Charman, Ethan Coen, Joel Coen, Bridge of Spies
Alex Garland, Ex Machina
Tom McCarthy, Josh Singer, Spotlight
Pete Docter, Ronnie Del Carmen, Josh Cooley, Meg LeFauve, Inside Out
Jonathan Herman, Andrea Berloff, S. Leigh Savidge, Alan Wenkus, Straight Outta Compton
Adam McKay, Charles Randolph, The Big Short
Nick Hornby, Brooklyn
Phyllis Nagy, Carol
Drew Goddard, The Martian
Emma Donoghue, Room
Robert Richardson, The Hateful Eight
Edward Lachman, Carol
Roger Deakins, Sicario
Emmanuel Lubezki, The Revenant
John Seale, Mad Max: Fury Road
Anomalisa
Boy and the World
Inside Out
Shaun the Sheep Movie
When Marnie Was there
Amy
Cartel Land
The Look of Silence
What Happened, Miss Simone?
Winter of Fire: Ukraine's Fight For Freedom
The Big Short
Mad Max: Fury Road
The Revenant
Spotlight
Star Wars: The Force Awakens
Ex Machina
Mad Max: Fury Road
The Martian
The Revenant
Star Wars: The Force Awakens
Adam Stockhausen, Bridge of Spies
Eve Stewart, The Danish Girl
Colin Gibson, Mad Max: Fury Road
Arthur Max, The Martian
Jack Fisk, The Revenant
Ennio Morricone, The Hateful Eight
Thomas Newman, Bridge of Spies
Carter Burwell, Carol
Jóhann Jóhannsson, Sicario
John Williams, Star Wars: The Force Awakens
Best Foreign Language Film
Mustang (France)
Son of Saul (Hungary)
Theeb (Jordan)
A War (Denmark)
Embrace the Serpent (Columbia)
Carol
Cinderella
The Danish Girl
Mad Max: Fury Road
The Revenant
Best Makeup and Hairstyling
Mad Max: Fury Road

The 100 Year Old Man Who Climbed Out A Window and Disappeared

The Revenant
"Earned It," Fifty

Shades of Grey

"Manta Ray," Racing

Extinction

"Simple Song #3," Youth

"Til It Happens to You,"

The Hunting Ground

"Writing On the Wall,"

Spectre
Best Documentary Short Subject
Body Team 12

Chau Beyond the Lines

Claude Lanzmann: Spectres of the Shoah

A Girl in the River: The Price of Forgiveness

Last Day of Freedom
Ave Maria

Day One

Everything Will Be Okay

Shok

Stutterer
Bear Story

Prologue

Sanjay's Super Team

We Can't Live Without Cosmos

World of Tomorrow
Mad Max: Fury Road

The Martian

The Revenant

Sicario

Star Wars: The Force Awakens
Bridge of Spies

Mad Max: Fury Road

The Martian

The Revenant

Star Wars: The Force Awakens