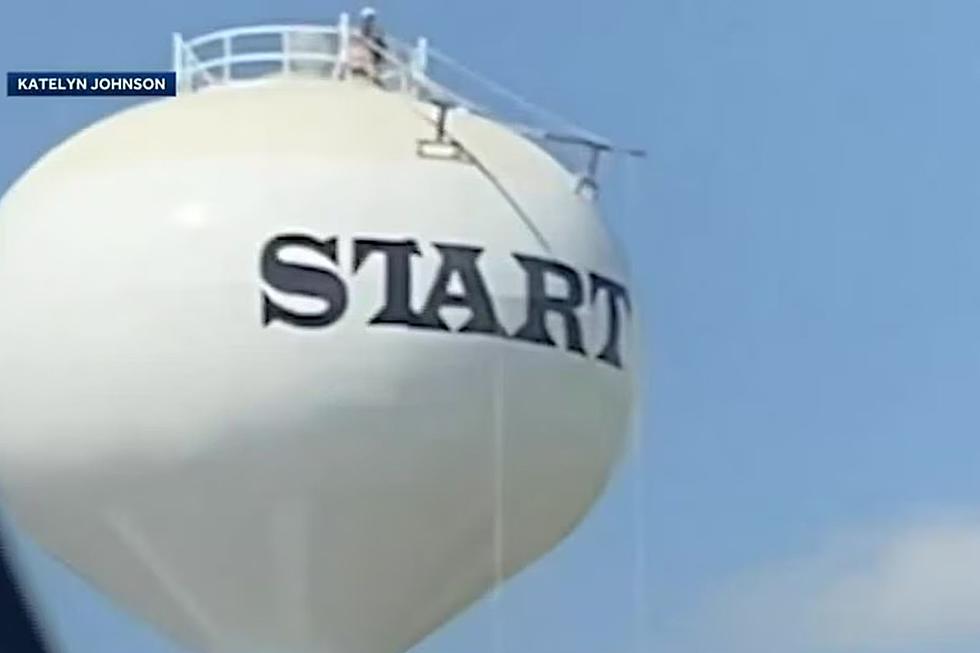 Yikes…Iowa Town's Name Spelled Wrong on New Water Tower
Dakota News Now (with permission)
Small towns across the country are welcoming new residents each year. The town of Stuart in Iowa is very proud of its growing community. However, some people are not too pleased with the new water tower.
Stuart just built a new water tower for the town. KCRG 9 in Iowa (news partners with Dakota News Now) are reporting that the city is expecting "nearly 150 new homes." There is clearly a need for a larger water supply source. So why are residents so upset about the new water tower? Apparently...someone did not use spell check before decorating the new water tower.
The town's name on the water tower was misspelled! Instead of having the name "Stuart" on display, the Iowa town was briefly named "Start." Someone forget to include the "u" in Stuart. The Mayor of Stuart Dick Cook explains the city received a few phone calls from drivers along the interstate.
There were a handful of people who were rightfully upset about this error. However, Mayor Cook thought it was pretty funny. "It was hilarious. I mean, a lot of people were posting this, 'they don't know how to spell the town of Stuart.' That's fine," Cook said.
The comments on some Facebook posts are hilarious! They will make your day:
They had ONE job!!
Obviously spell-check wasn't working or auto-correct was!!!!!! Lol
Genius level!
The contractor tells KCRG 9 the town's "name was not centered on the tower and was being repainted, which is what led people to believe the word was misspelled." The water tower is now fixed and the name Stuart stands high in the sky.
Nobody is perfect! The town of Stuart reigns supreme again!
Iowa Palmer Company's Twin Bing Products
Can you even really claim to live in this part of the country if you've never had a
Twin Bing
?
WHAT IS A TWIN BING?
"It consists of two round, chewy, cherry-flavored nougats coated with a mixture of chopped peanuts and chocolate. The Twin Bing was introduced in the 1960s," -
Wikipedia
Not only has the TB been a staple of the Sioux Empire for over half a decade, but the makers of the classic candy have also infused the unique cherry and chocolate flavor into lots of other things.
Do You Know What Is Inside The Giant 60 Foot Tall Bull Head Off I-90?