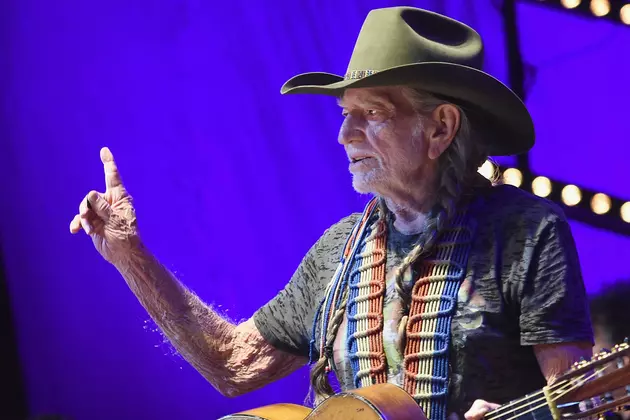 Willie Nelson's Publicist Denies Reports He's 'Deathly Ill'
Rick Diamond, Getty Images
Willie Nelson is not "deathly ill" despite published reports to the contrary, his publicist says, insisting that the country legend is "perfectly fine."
Nelson's publicist, Elaine Schock, talked to the Associated Press on Wednesday (March 22) to refute a report that originated with tabloid-style celebrity gossip site Radar Online on March 13. That article claims that Nelson is "at death's door," and says the country icon has been so ravaged by emphysema and pneumonia that he can't get enough breath to sing. It has been picked up and reported by other sites.
Nelson canceled a series of shows over the course of January and February due to an undisclosed illness, but the beloved 83-year-old singer-songwriter has kept up his usual busy schedule of performances since resuming his shows, including a set in front of 75,000 fans at the Houston Livestock Show and Rodeo on March 18. The AP reports Nelson "appeared healthy and sang well during the show."
Nelson also gave a surprise performance during SXSW on March 14, and he's set to co-host and perform at a Merle Haggard tribute concert set for April 6 in Nashville. Schock points to the concert performances Nelson has given over the last few weeks as evidence of his good health, attributing his recent cancellations to a "bad cold."
Nelson has been the subject of more than one internet death hoax in recent years, and he takes a playful jab at those reports in a new song, "Still Not Dead," that appears on his upcoming album, God's Problem Child, which is set for release on April 21.
"I got up two or three times in the last couple of years and read the paper where I'd passed away," he says. "So I just wanted to let 'em know that's a lot of horses–t."
See Willie Nelson Through the Years
Country Stars Wish Willie Nelson a Happy Birthday