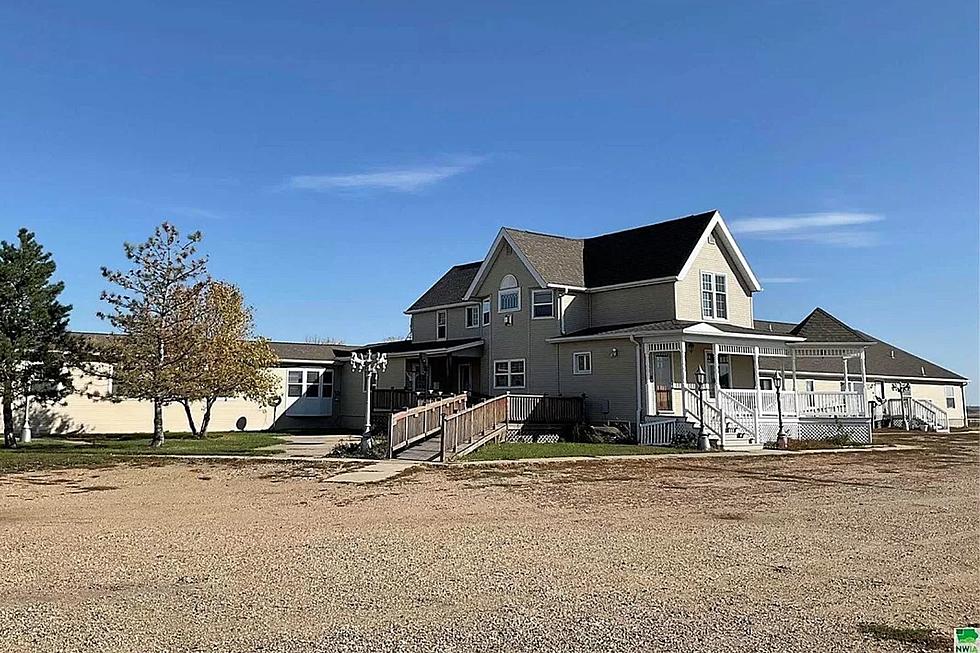 Who Wants This South Dakota Home With…19 Bathrooms?!
Zillow
If you're looking to move out of the city and into a country setting, there is this great home that is just an hour south of Sioux Falls.
This house has everything. A ton of land for families to enjoy, a barn area for your farm friends, a good-size kitchen, and...19 bathrooms! Not to mention the additional 18 bedrooms. This is definitely a house for a huge family.
This house and property are located in the town of Meckling, South Dakota. The house is actually close to the Nebraska border. Potential new homeowners may think a house with 18 bedrooms and 19 bathrooms would cost a fortune. Believe it or not, Zillow lists this farmhouse for only...$350,000! That's under half a million dollars! It's truly a bargain.
You clearly do not have to worry about sharing the bathroom in this South Dakota home! Take a look at the pictures from Zillow. This could be your ultimate South Dakota dream home!
19-Bathroom South Dakota Home
What do you think? Could this Meckling, South Dakota home be yours?
TRENDING FROM RESULTS-TOWNSQUARE MEDIA:
PICTURES: See Inside Kevin Costner's Spectacular Colorado Ranch
Yellowstone star Kevin Costner lives the ranch life when he's off the set of the hit show, too. The Oscar-winning actor owns a 160-acre ranch in Aspen, Colo., that's a spectacular getaway, complete with a main residence, a lake house and a river house.
The luxury retreat also features a baseball field, a sledding hill, an ice rink, multiple hot tubs and views of the Continental Divide. The ranch property comfortably sleeps 27 people, and it's currently available to rent for 36,000 a night.