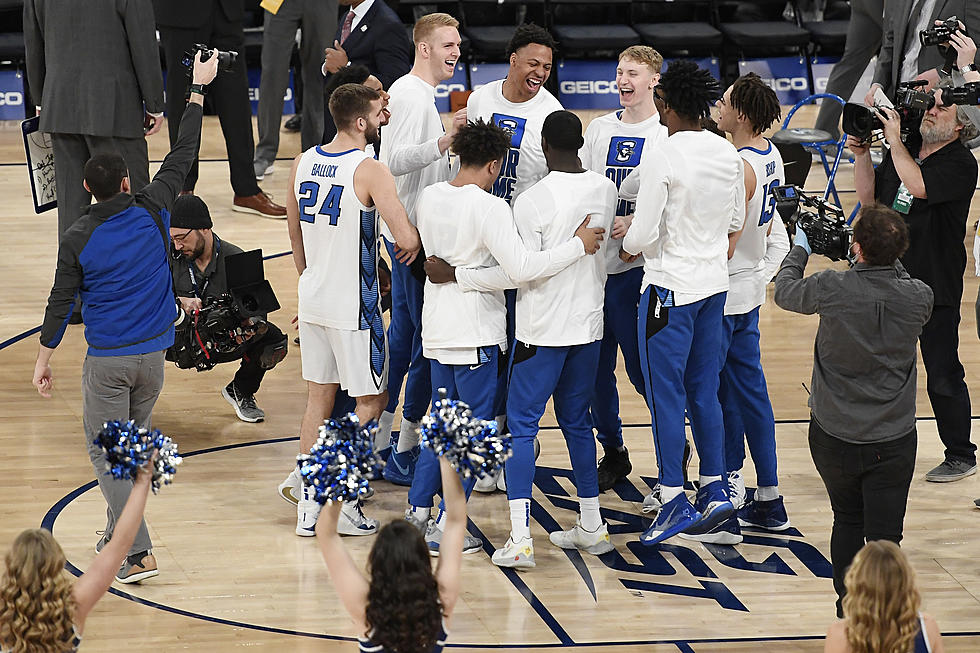 Virus Upends College Recruiting
Sarah Stier/Getty Images
After Michigan lost to Ohio State in the semifinals of the women's Big Ten Tournament, Coach Kim Barnes Arico and her staff immediately hit the road. They intended to take advantage of a full week off before the NCAA Tournament by making visiting as many potential recruits as possible.
"That was our window. You get to go to someone's home that helps you build relationships. Helps build so many things," Barnes Arico said. "We had all these things scheduled until we went to see high school championships."
Those championships were canceled, of course. So was the NCAA Tournament, and just about everything else across sports because of the coronavirus. That includes the crucial recruiting period for college coaches who were putting the finishing touches on the 2020 class and laying the all-important groundwork for next year.
The NCAA has barred in-person recruiting until at least April 15. The Collegiate Commissioner's Association, which administers the letters of intent used by Division I and II athletes, followed with a suspension on all letters through the same date.
The result? No college coaches packed into suffocating high school gyms. No coaches milling around airport terminals, waiting for the next flight to some out-of-the-way place. No chance to shake hands with mom and dad and make a pitch that ultimately holds the fate of your career in their hands.
Copyright 2020 The Associated Press. All rights reserved. This material may not be published, broadcast, rewritten or redistributed.
Enter your number to get our free mobile app