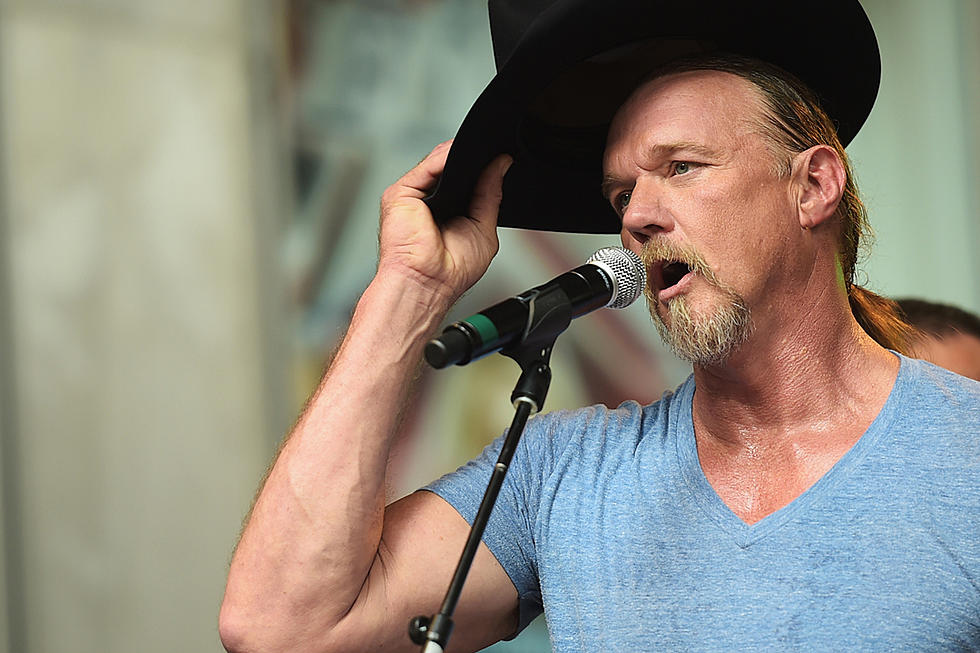 Trace Adkins to Celebrate Troops on 'A Capitol Fourth' With 'Still a Soldier'
Michael Loccisano, Getty Images
Trace Adkins will be performing a new song during his appearance on A Capitol Fourth on July 4, paying tribute to our nation's military with "Still a Soldier."
The track is from Adkins' latest album, Something's Going On, and Adkins says that in keeping with the non-partisan theme of the event, it conveys a message that everyone can get behind.
"There are some songs that are pointed and speak to one side or the other, but I don't think anybody will be doing any of those songs at this event," he tells Fox News. "These songs will be songs that can unite us and that is what the day should be about. I think 'Still a Soldier' is a song that pays tribute to veterans and I don't think anybody in their right mind can take issue with that."
See Country Artists Sporting the American Flag
The song speaks to the indomitable spirit of America's military men and women, and that spirit is part of what has driven Adkins to ardently support the armed forces throughout his career.
"It's been my privilege to meet thousands of those folks over the years through work I've done with veterans' organizations and at their core, they are still soldiers," he observes. "If the phone rang and they got called back, they would go back and wouldn't even think twice about it."
The Beach Boys, Sugar Ray singer Mark McGrath, the Four Tops, Dan Aykroyd and Jim Belushi of the Blues Brothers and The Voice Season 12 winner Chris Blue are also set to perform during the broadcast, which airs on PBS live from the West Lawn of the U.S. Capitol in Washington, D.C., on Tuesday at 8PM. Kellie Pickler, Grammy-nominated gospel legend Yolanda Adams and two-time Tony Award nominee Laura Osnes will also appear, and singer and actor Sofia Carson will perform the National Anthem.
See Country Music's Unforgettable Military Moments