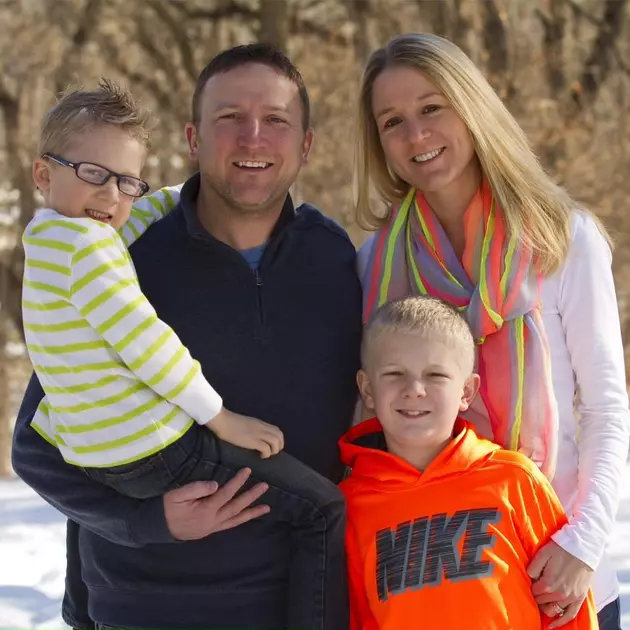 Three Questions with Sioux Falls School Board Candidate: Randy Dobberpuhl
Randy Dobberpuhl and family (by permission)
Absentee voting is underway for the Sioux Falls School board election and in the coming days we're featuring the candidates. Here are three questions and answers with Randy Dobberpuhl.
What things are going well presently within the Sioux Falls Public School system?
"The communication style I feel has turned around greatly as far as positive.  Getting things out there, letting people have some input on certain things I think they got upset with in the past and just being transparent."
What challenges does the school system face?
"The growing diversity piece, and here's a piece where  I think they're doing an excellent job at recognizing as well.  They do see it as a challenge and one of the pieces they noticed too was the ratio between students and staff we have so they're actually looking at that right now."
What can you offer to the school board, students and their families if elected?
"Actually listening to concerned citizens, parents, educators and actually hearing them and then taking it to the next step though is listening to the concerns and then bringing it to a table and collaborating to see what are the possible solutions to these concerns."
The school board election is June 6, 2017.
---