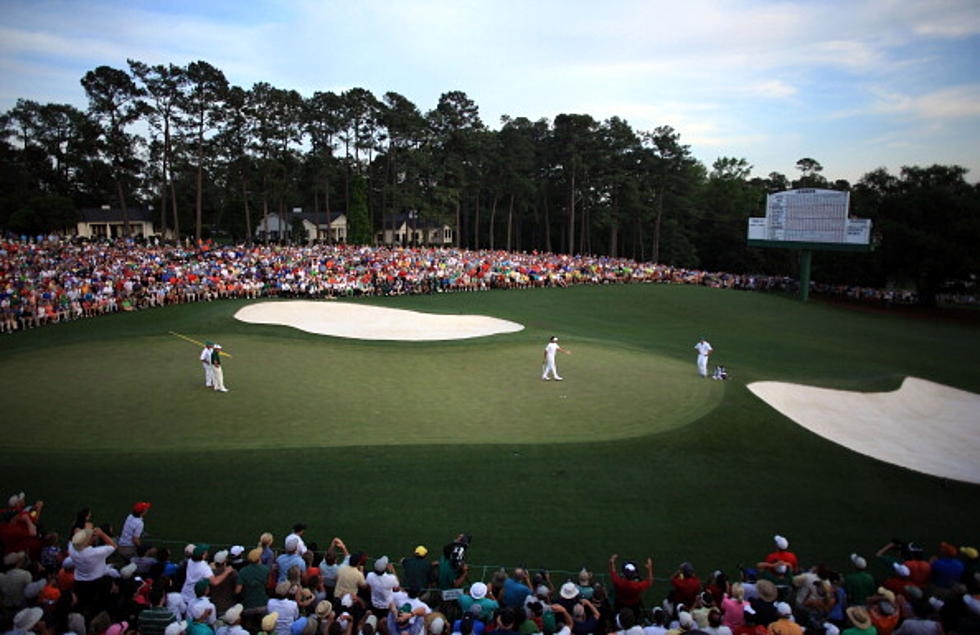 The Country Music Connection To The Masters Golf Tournament
David Cannon/Getty Images
The Masters at Augusta. It has the same 'ring' to it as the Super Bowl, the World Series, the Daytona 500.
In other words, it's more than big. It's special. It's the tournament every golfer, from the biggest pro to the lowest hacker, dreams of winning. A very select few ever have the privilege of slipping on the iconic Green Jacket.
And did you know there's a Country Music connection to this vaunted event, the event that millions around the world watch on TV every year?
In fact, the connection stretches from the opening tee shot to the 18th green and right on to Reba McEntire, Toby Keith, Don Williams and Kenny Rogers. That connection extends to Alabama, Restless Heart, Wynonna Judd, Anne Murray, and even to the Classic Rock music band Three Dog Night.
The thread that connects them all? A guy named Dave Loggins.
You see, in addition to having his own 1974 world-wide hit "Please Come To Boston", Dave Loggins also wrote huge hits for all those country music star's (and Three Dog Night, "Pieces of April").
Oh, and he wrote the theme music that is used on all the TV broadcasts of the Masters Golf Tournament and is heard by millions worldwide every year. It's called "Augusta". And yes it does have beautiful lyrics too.
From the golf course to the Nashville Songwriters Hall of Fame. That's Dave Loggins.
Best Wings in Sioux Falls Area