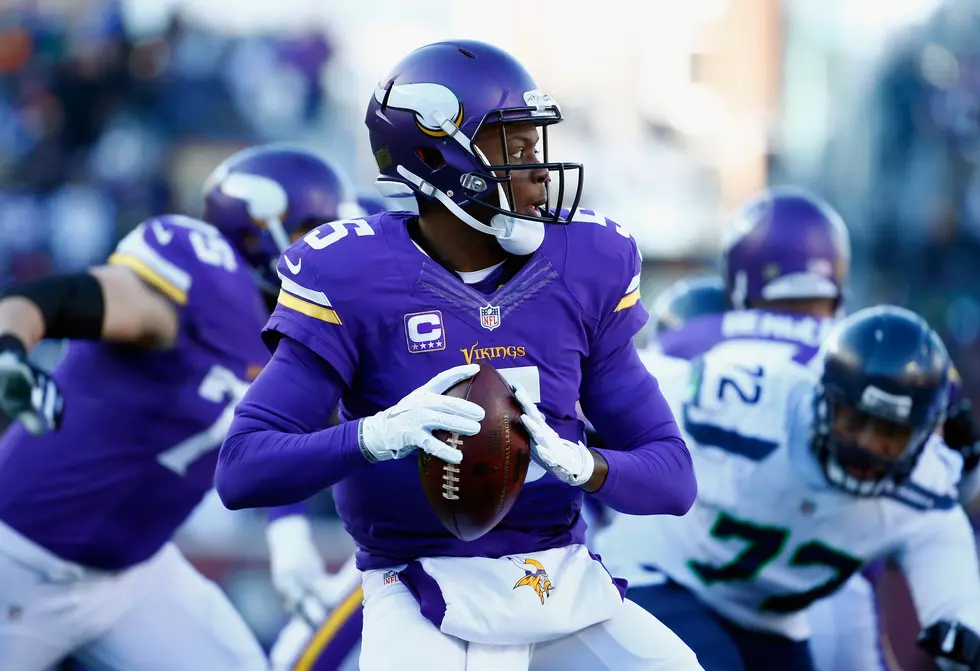 Teddy Bridgewater Expected to Enter NFL Free Agency
Jamie Squire/Getty Images
Earlier this week we found out that the Vikings would not tag Case Keenum and let him freely go into free agency. Now the Vikings will let Teddy Bridgewater test the market.
Ben Goessling of ESPN is reporting that the Minnesota Vikings won't toll Bridgewater's contract for the 2018 season. The option would have granted a one-year extension of Bridgewater's rookie deal because of the knee injury he suffered prior to the 2016 regular season.
There is still a chance that he could re-sign with the Vikings during the free agency process, but it would depend on the money involved with the deal. Bridgewater is set to become an unrestricted free agent allowing him to sign with any team that he chooses.
Bridgewater has appeared in 30 NFL games and started 28 of them between 2014-2015. He has thrown for 6150 yards, 28 touchdowns, and 22 interceptions. This past season he made one appearance in a blowout win against the Cincinnati Bengals. In that game, Bridgewater went 0-2 with an interception. He has appeared in just that one game since January, 2016.
Minnesota enters March with Keenum and Bridgewater on the verge of free agency. Sam Bradford also appears to be on his way out. The Vikings are reported to be very interested in former Redskins quarterback Kirk Cousins.
---