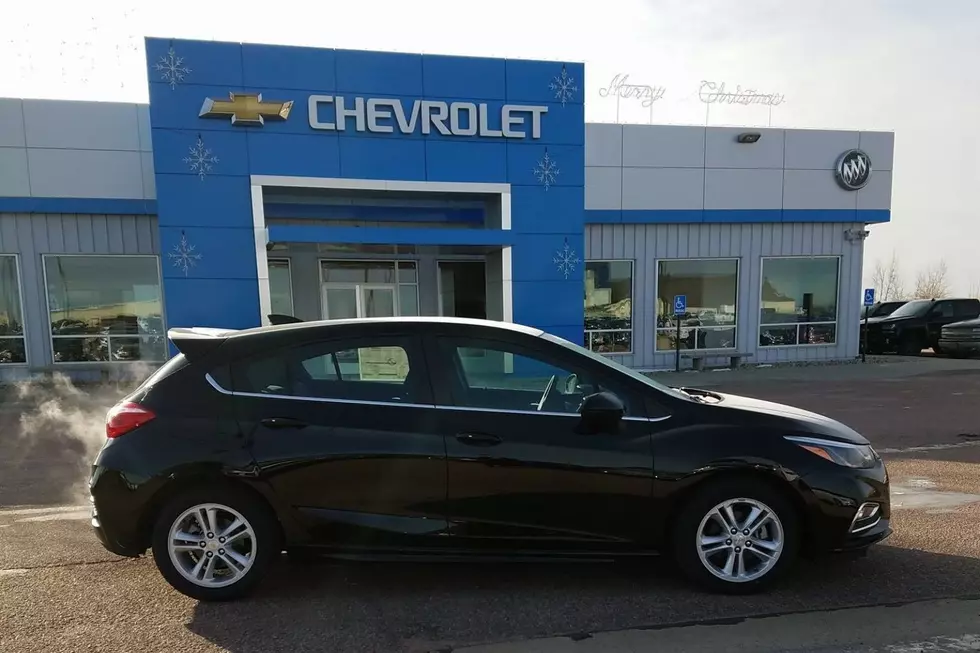 Stop At Billion Southtown In Worthing This Saturday!
Billion Auto - Southtown Chevrolet Buick (via Facebook)
There are so many great deals happening this Saturday, April 24th at Billion Southtown in Worthing, South Dakota.  I'll be there telling you all about these awesome opportunities from 10 AM until 1 PM!
When you're visiting Billion Southtown, check out all the new 2021 Chevy models.  Take a test drive in the new 2021 Chevy Blazer or go on the road with the 2021 Chevy Silverado or Colorado.  Looking for a new Buick?  Billion Southtown has you covered!
Billion Southtown also wants to take your current vehicle.  Apparently, there is a "high-demand" for pre-owned vehicles, and Billion Southtown needs to expand its used car inventory.  For example, if you own a 2012 or newer model, then visit Billion Southtown for a "no obligation appraisal."  Trust me, Billion Southtown is the place to be for all your car and truck needs.
Who knows what will happen when you are with the crew at  Billion Southtown in Worthing.  When you visit, come over and say "hi" to me. I just might have some KXRB swag to give you!  Maybe I'll even convince some of my Billion friends to let me test drive a car or two at Billion Southtown! I have my eyes set on this Chevy ZL1.
You never know what type of shenanigans I'll be creating when I'm out and about in the Sioux Empire! I hope to see you at Billion Southtown in Worthing, South Dakota this Saturday from 10 AM until 1 PM!
10 Best Companies in Sioux Falls