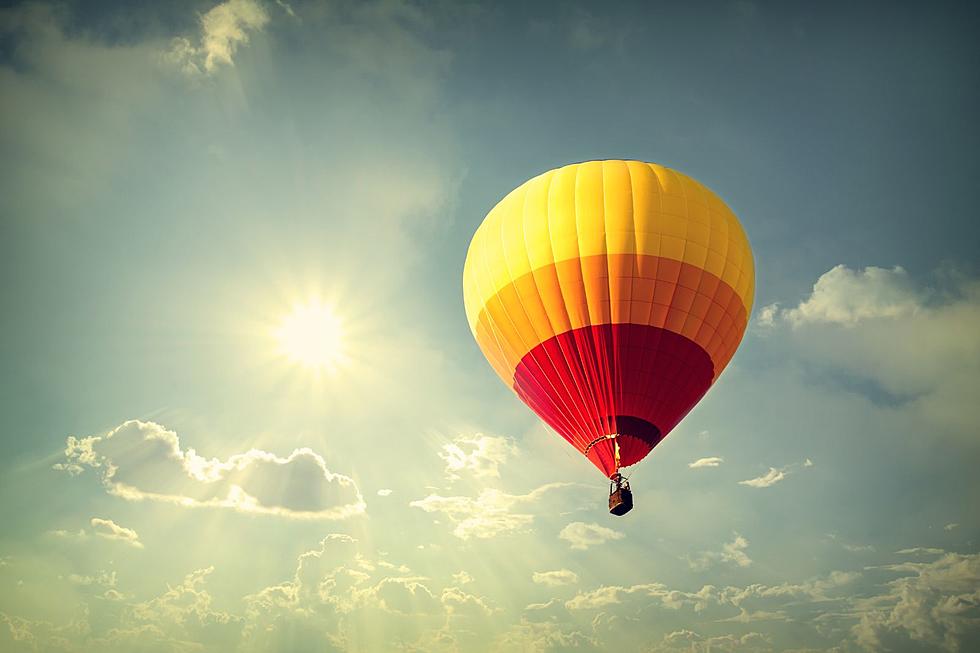 Sioux Falls History:1966 Free-Fall Record Attempt Ends In Tragedy
Canva
I grew up about an hour from Sioux Falls and have lived for nearly fifty years in South Dakota.
I had never heard of Nick Piantanida and I had no idea the worldwide tragic news he made in 1966, a tragedy that began in Sioux Falls.
A while back I was going up and down the television dial when I happened upon an ESPN '30 For 30', their documentary series. I've always loved documentaries, whether they involve sports, news, politics, history, or whatever. I guess you could say I'm a human interest 'junkie'.
I happened into this '30 For 30' a few minutes into the show and it was something about a guy, a New Jersey truck driver and Army veteran who was attempting a new world record in 'free fall'. This guy named Nick Piantanida would go up in a gondola (didn't look much bigger than a large crate) powered by a hot air balloon, and I mean way, way up!
And then I saw it. He was lifting off from Joe Foss Field in Sioux Falls, South Dakota. In other words, he was lifting off from here!
I'd never heard of this guy, I was just a kid back in 1966 when he was attempting this and for whatever reason, I hadn't run across his name or his story in all those decades since.
So I began watching with much closer interest and, as the story was being told on that television documentary, slowly it became evident: This was not going to end well. This was going to end very badly. And so it did.
I got the following information on his two attempts from Sioux Falls from Wikipedia:
On February 2, 1966, in his second attempt, Piantanida launched in Strato Jump II from Joe Foss Field near Sioux Falls South Dakota, and reached an unprecedented altitude of 123,500 feet (37,600 m). From that height he had planned to parachute from the balloon to set a world record for the highest parachute jump, but was unable to disconnect himself from his oxygen line. He aborted the jump and detached the gondola from the balloon, returning to earth in the gondola without the balloon. Because he did not return to earth with his balloon, his unprecedented altitude is not recognized by the Fédération Aéronautique Internationale as a balloon altitude world record, and because he did not jump from the balloon's gondola at 123,500 feet, he earned no parachute altitude record either.
On the morning of May 1, 1966, Piantanida donned a bright orange pressure suit and parachute harness. Secured inside a styrofoam-insulated gondola about the size of a portable toilet, he began his ascent for a planned super-sonic free fall from over 120,000 feet. However, ground controllers listening to the communications link with the Strato Jump III were startled by the sound of a whoosh of rushing air and a sudden, cut-off call over the radio to abort. Piantanida's face mask had depressurized at about the 57,000-foot mark.Ground controllers immediately jettisoned the balloon at close to 56,000 feet (17,000 m) – higher than the cruising altitude for commercial jets – and for twenty-five minutes Piantanida's gondola parachuted to the ground. Piantanida barely survived the descent, having suffered massive tissue damage due to ebullism and the lack of oxygen left him brain damaged and in a coma from which he never recovered. Piantanida died four months later at the Veterans Hospital in Philadelphia, on August 29.
I had no idea. But now I do. Were you aware of the story of Nick Piantanida?
Don't Look Down: Step Inside The Penthouse of The World's Tallest Residential Building
The penthouse at Central Park Tower is currently on the market. The building is touted as the tallest residential building in the world standing nearly 1,500 feet above New York City. With pristine views at every turn, this penthouse on Billionaires Row is undoubtedly one of the most unique homes in the world.