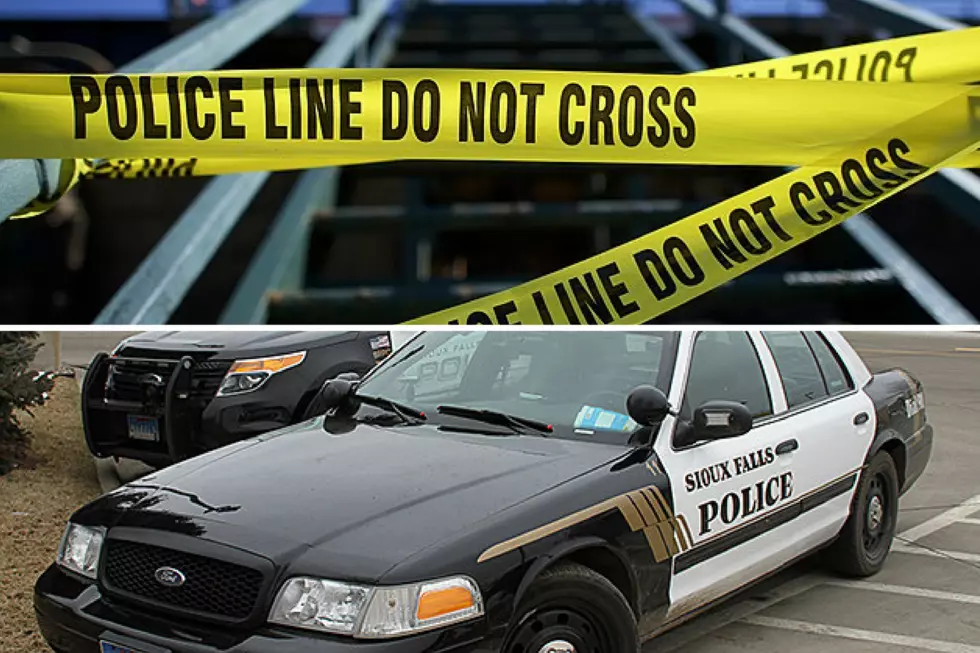 Shots Fired, Man Taken by Ambulance from 11th and Summit Sioux Falls
Results Radio/Getty Images
An innocent bystander was hit by a stray bullet in the 300 block of South Summit in Sioux Falls Sunday at approximately 11:00 PM.
The incident grew out of an argument outside of Mercado's at 11th and Summit.  The suspect pushed a man who walked away.  The suspect produced a gun and shot toward the man walking away.
As the gun was fired, the stray bullet ricocheted off the ground and hit another man, who was not a part of the incident and was randomly walking by.  The gunshot wound was to the 30 year old man's leg and considered to be non-life threatening.
Several people in the area left on foot when hearing the gunfire, going to a nearby residence. Three people came out of a residence, including the suspect. 35 year old Ralph Laurelez Jr was taken into custody and charged with possession of a firearm while intoxicated and aggravated assault.
A search of the residence produced no gun, and police are still searching for it.  The man who appeared to be threatened by the suspect has not been identified.
The incident came from the Pettigrew neighborhood, which has had safety concerns in the past.  According to Sam Clemens, calls to 911 once were mainly from people in area and has now changed to calls from officers observing crimes while patrolling the area.
The suspect information has been provided by Sioux Falls Police.  The suspect is considered to be innocent unless proven guilty.
-------------------------------------------------------------
A 30 year old Sioux Falls man was taken to a local hospital after being shot on Sunday (May 6) around 11:00 PM near 11th and Summit Avenue, just west of Downtown Sioux Falls, according to Sioux Falls Police.
The victim was transported to a Sioux Falls hospital for treatment of a gunshot wound to his leg.  Police say the victim's injuries were considered to be non-life threatening.
The incident was fully investigated and all involved have been accounted for, according to Sergeant Scott Van Roekel, who released an official statement on the incident Monday (May 7) at 3:30 AM.
No details regarding what led to the shooting, or a possible motive were described.
Further details may be available on Monday (May 7), when a 10:30 AM police briefing is scheduled to occur.  Briefings are held every weekday morning at 10:30 AM and report to the media regarding crimes that are committed in Sioux Falls, such as assaults, burglary, drug arrests, indecent exposure and other infractions.
---