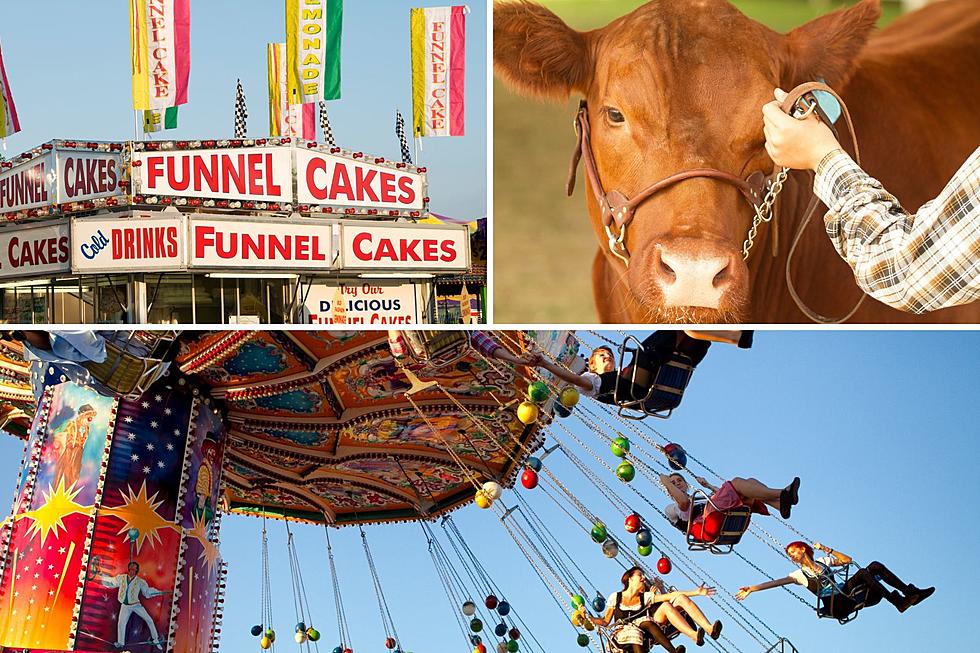 South Dakota State Fair Memory: World's Biggest Music Star Is In Huron
Canva
It was the late 1970's and I was living in Aberdeen, working in Country Radio at KKAA. And the biggest star in the Country Music world was coming to the South Dakota State Fair.
No wait, that's not right...let me rephrase that:
The biggest star in the entire musical world was coming to the South Dakota State Fair.
It seems a bit quaint now I suppose, that the biggest musical stars in the world would play the State Fair in South Dakota. But they did. In fact, the biggest Country Stars in the world played County Fairs back there in the long-ago days. I heard (and met) Country Stars like Bill Anderson (Hall of Famer), Tom T. Hall (Hall of Famer), Cal Smith, and the Kendalls at the Brown County Fair when all of them were at the 'Top Of Their Game'.
And now, the hottest of them all would be in Huron.
I suppose it's easy to forget some of Kenny's amazing career because so much is written and talked about concerning 'The Gambler'. And rightly so. That song was not only a worldwide smash on both the Country and Pop charts (and other charts, too) it was made into movies. In fact, you can't mention the name Kenny Rogers without immediately thinking 'On a warm summer's evening on a train bound for nowhere...'
But he had a great Pop career in the 1960s with the First Edition and had a massive hit with 'Lucille' prior to 'The Gambler' (and #1 hits with 'Daytime Friends' and 'Love or Something Like It').
But yes, it was 1978's 'The Gambler' that became even more than a signature song. It became Kenny Rogers.
As I recall that day at the South Dakota State Fair, it was drizzly, cloudy, and a bit rainy. But by evening, the skies had cleared and the Grandstand was full. I mean packed!
And then he came out.
Not just a singer, Kenny was an entertainer. Weaving stories between the songs, there is one thing I remember more than anything else. When he said 'It's great to be in Huron tonight', he actually meant it. I mean, you can tell, can't you? You can tell when an artist gives the perfunctory 'Gee, it's great to be here', and when they truly mean it.
Maybe it's the fact that it comes from the heart.
Well, from Kenny, it came from the heart, just like his dozens of hits. And for one (at least then) young guy in South Dakota, it made for one magical night at the State Fair that I've never forgotten. And for that, thank you Gambler.
Kenny has passed away at the age of 81. Rest In Peace, Mr. Rogers. And thank you for all those great songs and great memories.
10 Smallest Towns in South Dakota
South Dakota is loaded with small towns in every corner of the state. But where are the smallest towns in the
Mount Rushmore
state? According to the latest census data, here are the ten smallest towns in all of South Dakota.