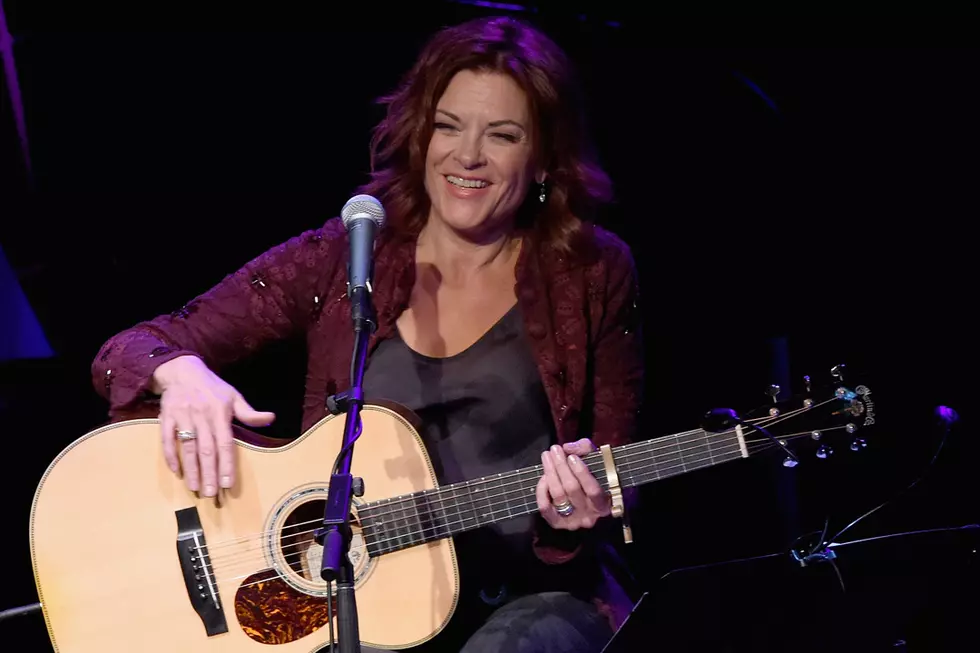 No. 25: Rosanne Cash – Country's Most Powerful Women of All Time
Rick Diamond, Getty Images
Rosanne Cash landed at No. 25 in Taste of Country's Most Powerful Women of All Time list due to a mix of her singing, songwriting and overall artistry in a career that spans decades and has seen her wander around freely between styles.
Cash has scored a total of 11 No. 1 hits as a country singer, including what is perhaps still considered her signature song, "Seven Year Ache," which helped launch her career as a country hitmaker when it reached No. 1 in 1981. Her other hits include "My Baby Thinks He's a Train," "Blue Moon With Heartache" and "I Don't Know Why You Don't Want Me," the latter of which won Cash a Grammy in 1985 for Best Female Country Vocal Performance.
The singer-songwriter moved into a new phase of her career with the release of Interiors in 1990, taking a turn away from commercial country and toward a more introspective approach to songwriting. While the later phase of Cash's career hasn't seen her consistently place radio hits, she's produced some of the best and most acclaimed work of her life in that period, including 2006's Black Cadillac and The River & the Thread in 2014. Cash won three Grammy awards for her work on The River & the Thread, including Best Americana Album, as well as Best American Roots Song and Best American Roots Performance for "A Feather's Not a Bird." In 2015 Cash was also inducted into the Nashville Songwriters Hall of Fame.
It's very, very difficult for the child of a famous musician to get out from under their shadow if they also choose to pursue music, and Rosanne Cash is one of the only country artists to do so. The fact that she's Johnny Cash's daughter isn't the first thing that comes to mind when you think about her, and that's an achievement in and of itself. In fact, if Cash hadn't left commercial country music behind to explore folk, rock, pop, blues and Americana, as well as writing books, she would probably rank even higher on the list of Country's Most Powerful Women.
It's the Ultimate Women In Country Music Playlist!
Watch: Country Women Well-Represented in 2017 Taste of Country RISERS