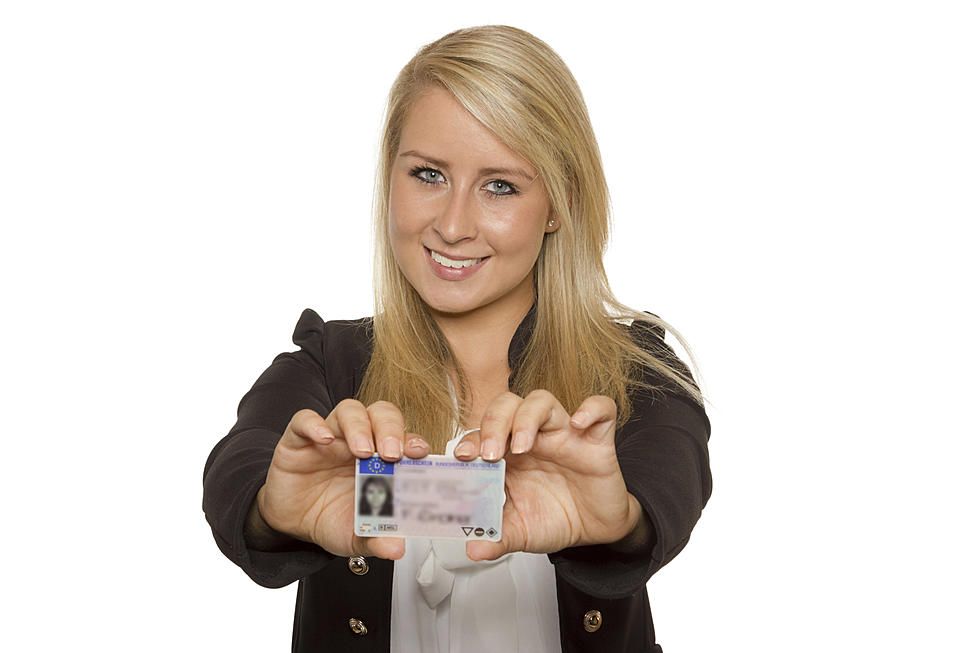 Renewing Your South Dakota Driver's License Just Got Easier
CursedSenses/ThinkStock
When was the last time you took a really good look at your driver's license? Oh-oh!
(INSERT BAD WORDS HERE)
And the same goes for your car's vehicle registration. Those little stickers that need to be updated each year go on the lower-left corner of your license plates.
Now that you've spewed a slew of profanity, make it easy on yourself going forward.
The South Dakota Department of Revenue (SDDOR) has been working to make things easier.
In 2021 the SDDOR doubled the number of locations for drivers to access DMV Now Kiosks statewide. You can now renew your vehicle's registration, update your contact information, and report the sale of a vehicle.
Plus, while visiting one of the kiosks listed below you can print a seller's permit, and renew your driver's license or ID card.
By the way, your South Dakota driver's license needs to be renewed every five years.
Aberdeen - Kessler's
615 6th Ave. SE • Aberdeen, SD 57401
Open 24 hours a day
Brookings - Lewis Drug
910 22nd Ave. S. • Brookings, SD 57006
Open 9am - 8pm M-F, 9am - 6am Sa-Su
Huron - Coborn's
2150 Dakota Ave. S. • Huron, SD 57350
Open 6am - 10pm daily
Madison Sunshine Foods
215 N. Van Eps Ave. • Madison, SD 57042
Open 6am - 11pm daily
Mobridge Payless Foods
214 W Grand Xing • Mobridge, SD 57110
Open 7 am - 9 pm daily
Mitchell Foods
1305 W. Havens Ave. • Mitchell, SD 57301
Open 24 hours a day
Pierre - Department of Revenue
445 E. Capitol Ave. • Pierre, SD 57501
Open 8am - 5pm M-F
Pierre - Lynn's Dakotamart
120 W. Sioux Ave. • Pierre, SD 57501
Open 7am - 10pm daily
Pine Ridge Oglala Tribal
107 W. Main St. • Pine Ridge, SD 57770
Open 8am - 4:30pm M-F
Rapid City - Driver Exam Station
1301 E. Catron Blvd. • Rapid City, SD 57701
Open 8am - 4:30pm M-F
Rapid City - Pennington County Administration Building
130 Kansas City St. • Rapid City, SD 57701
Open 8am - 5pm M-F
Rapid City - Rushmore Mall
2200 N. Maple Ave. • Rapid City, SD 57701
Open 10am - 9pm M-Sa; 11am - 6pm Su
Rosebud - Allstop Grocery, Gas, and Deli
BIA Hwy 1 • Rosebud, SD 57570
Open 7am - 11pm Su-Th, 7am - 12am F-Sa
Sioux Falls - Driver Exam Station
2501 W. Russell St. • Sioux Falls, SD 57104
Open 7am - 5:30pm M-F
Sioux Falls - Get-N-Go
5400 E. Arrowhead Pkwy • Sioux Falls, SD 57110
Open 24 hours a day
Sioux Falls - Hy-Vee on Louise
4101 S. Louise Ave. • Sioux Falls, SD 57106
Open 6am - 11pm daily
Sioux Falls - Hy-Vee on Minnesota
3000 S. Minnesota Ave. • Sioux Falls, SD 57105
Open 6am - 11pm daily
Sioux Falls - Minnehaha County Administration Building
415 N Dakota Ave. • Sioux Falls, SD 57104
Open 8am - 5pm M-F
Spearfish Recreation Center
122 Recreation Ln. • Spearfish, SD 57783
Open 5:30am - 9pm M-F, 8am - 6pm Sa
Vermillion Pump 'n Pack
629 Stanford St. • Vermillion, SD 57069
Open 24 hours a day
Watertown - Hy-Vee
1320 9th Ave. SE • Watertown, SD 57201
Open 24 hours a day
TRENDING FROM RESULTS-TOWNSQUARE MEDIA SIOUX FALLS
Best Time To Have A Good Time in South Dakota