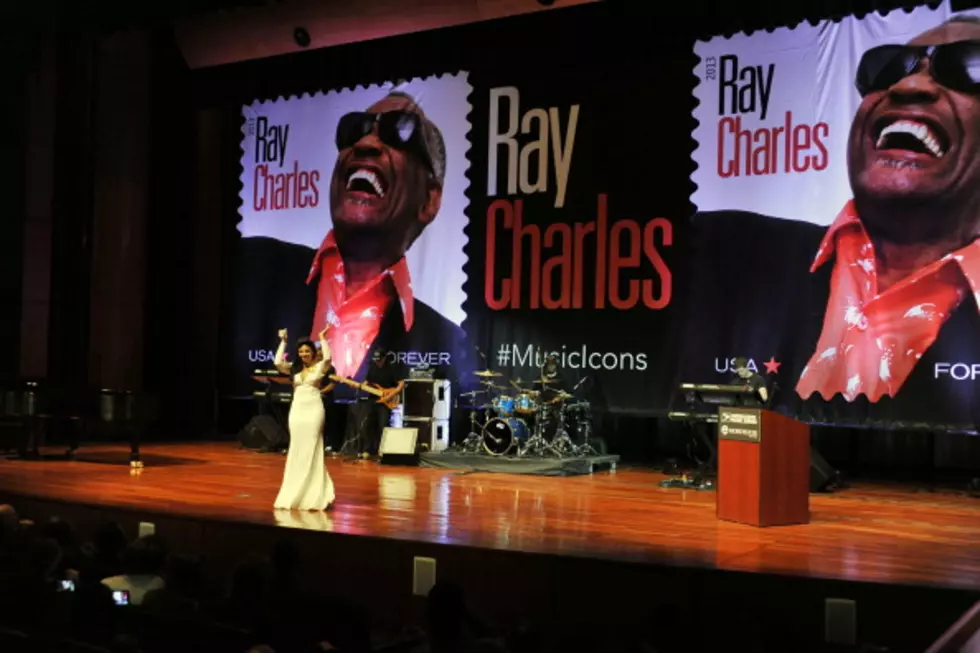 Ray Charles Honored With USPS Stamp
Moses Robsinson/Getty Images
(AP) - Ray Charles is the latest American singing legend to "go postal."
The U.S. Postal Service has released a stamp featuring the Georgia-born singer - as well as a previously unreleased single. Charles died in 2004 - and there were events in Atlanta and Los Angeles to mark Charles inclusion in the series of stamps featuring the artist.
Ashanti performed in Atlanta as part of the celebration. There was a similar event held in Los Angeles.
The U.S. Postal Service honors music legends each year by featuring them on limited-edition stamps.