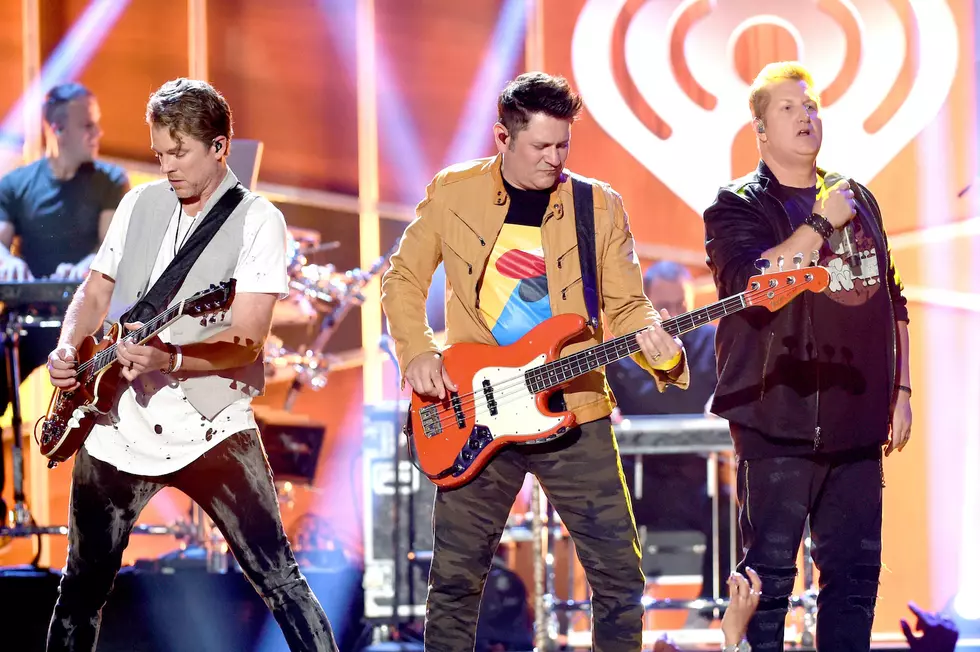 Rascal Flatts Are Nashville Predators' First 2018 Playoffs National Anthem Singers [WATCH]
Cooper Neill, Getty Images
Rascal Flatts had the honor of performing the National Anthem before the Nashville Predators' first playoff game of 2018 on Thursday night (April 12). Readers can press play above to watch their performance.
Although the Predators try to keep their National Anthem singers a surprise during the playoffs, the country trio's Joe Don Rooney spilled the beans on Instagram on Thursday afternoon: "Thanks #preds," Rooney wrote, "we are honored you invited us!"
The Nashville Predators' first-round 2018 Stanley Cup Playoffs matchup is against the Colorado Avalanche. The Preds will host the best-of-seven series' first two games at Bridgestone Arena on Thursday and Saturday (April 14), before the teams head to Colorado for Game 3 and Game 4 on April 16 and April 18, respectively. Should the series require it, Game 5 would take place in Nashville on April 20, Game 6 would occur in Colorado on April 22, and Game 7 would happen on April 24 in Nashville.
Nashville Predators fans can expect loads of surprises during the team's home playoff games in 2018. For Thursday night's game, the Predators are advising fans, via their official Twitter account, to arrive early "for a pregame show never before seen in the NHL." Previously, both Carrie Underwood -- who is married to Predators player Mike Fisher -- and Predators President and CEO Sean Henry teased that big things were coming.
The Nashville Predators' tradition of inviting country superstars to perform the National Anthem prior to home playoff games began during the 2017 Stanley Cup Playoffs. Last year, Underwood was the first to get involved, but Luke Bryan, Little Big Town, Trisha Yearwood and many more also got in on the fun throughout the Preds' Stanley Cup run.
Country Stars Show Their Nashville Predators Pride