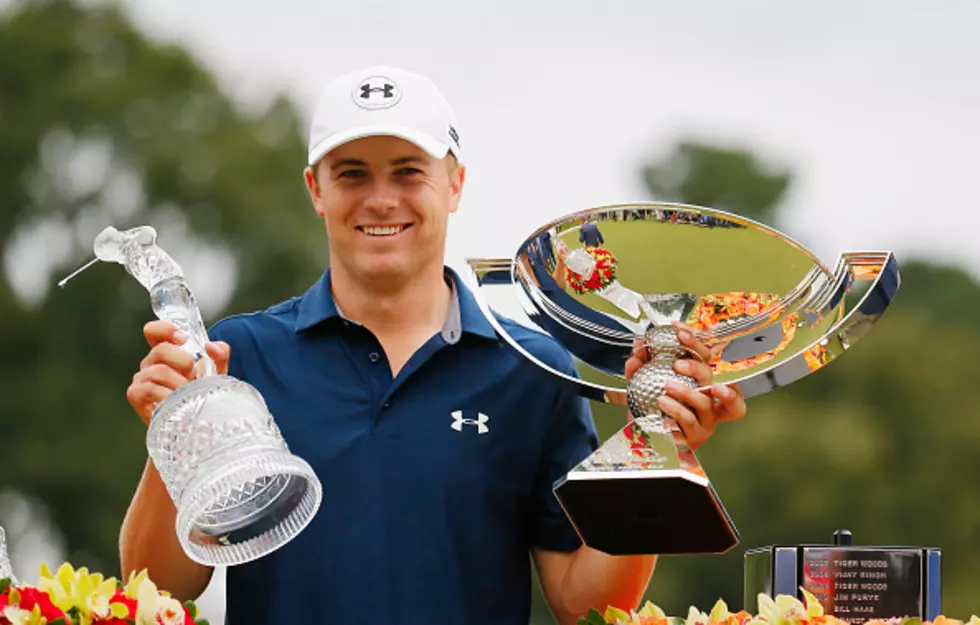 Off the Tee: The Year of Jordan Spieth
ATLANTA, GA - SEPTEMBER 27: Jordan Spieth of the United States poses on the 18th green after winning both the TOUR Championship By Coca-Cola and the FedExCup at East Lake Golf Club on September 27, 2015 in Atlanta, Georgia (Photo by Kevin C. Cox/Getty Images)
The finals of the Fed Ex Cup Playoffs and the 2014-15 PGA Tour season both ended the same way - with Jordan Spieth on top.
Speith's victory at the Tour Championship gave him five wins in 25 starts this season. Combine that with two major victories (Masters, U.S. Open), four runner-up finishes, 15 Top Ten finishes, and $12 million in earnings, and you've got a season for the ages.
In this edition of "Off The Tee" with Joel Harrington from 4 Deep Golf Blog, we talk about a big finish to a big season.
Here are some of the headlines:
Listen to my complete interview with Joel here: