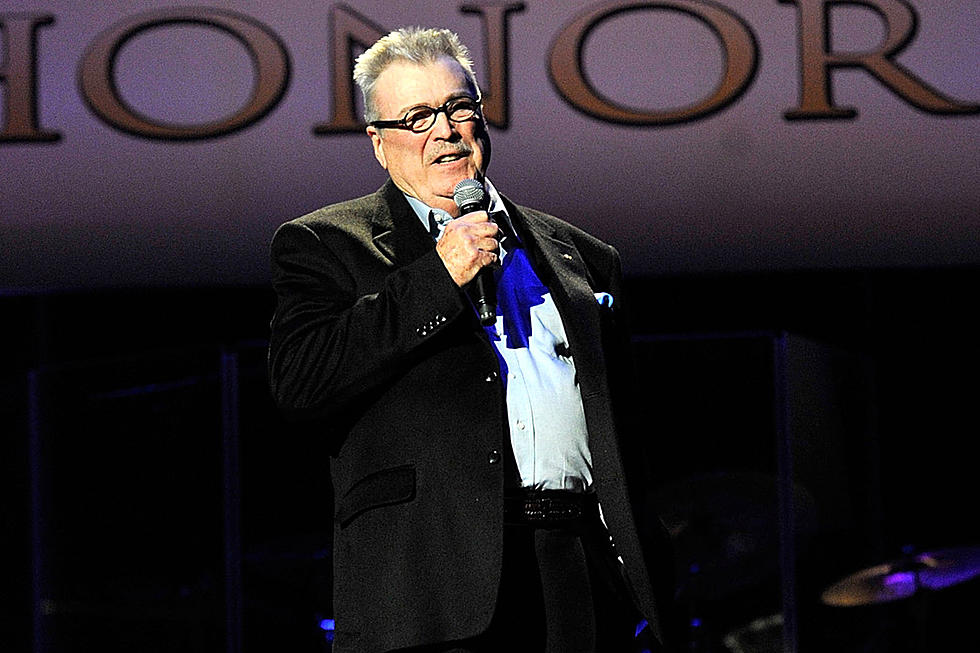 Songwriter and Producer Norro Wilson Dead at 79
Frederick Breedon IV, Getty Images
Norro Wilson, who spent decades as one of Nashville's most influential behind-the-scenes figures, has died at the age of 79.
Billboard reports that Wilson, who achieved significant success as both a songwriter and a producer, died on Thursday (June 8) after a stay in hospice care. No cause of death has been reported.
Born in Scottsville, Ky., in 1938, Wilson broke into the music business as a singer in the gospel group the Southlanders before launching a solo career. He debuted with "Only You" in 1969, which reached No. 68 on the Billboard charts, and scored his biggest recording success in 1970 with "Do It to Someone You Love," which peaked at No. 20. Wilson scored a total of three Top 40 hits and placed a total of 10 singles on the charts from 1969 to 1977.
He then moved into the business side of country music as a song plugger and publisher, but scored his biggest success as a songwriter, writing hits for George Jones ("The Grand Tour"), Tammy Wynette, Charley Pride and more. Wilson's "The Most Beautiful Girl" reached No. 1 on the country, pop and AC charts in 1973 when Pride recorded and released it, and Pride's recording of "A Very Special Song" won Wilson a Grammy for Best Country Song.
Wilson also worked as a top producer in Music City for years, producing albums for Jones, Pride and more. He helped launch the career of Keith Whitley in 1984 with A Hard Act to Follow, and also worked with Sammy Kershaw in the 1990s. In 1993 he co-produced Shania Twain's debut album, and he also worked with Buddy Cannon in co-producing three of Kenny Chesney's albums. Other acts he worked with include Sara Evans, John Anderson and Chely Wright.
"Norro Wilson was one of the great music men, not just of our time, but all time," Chesney says in a statement to the Tennessean. "He taught me so much about soul, and songs, and what it means to touch someone's life with music. I am so fortunate to have not just known him, but made records with him — and I know wherever he is right now, he's making people smile, writing songs and showing everyone the time of their life."
Wilson was inducted into the Nashville Songwriters Hall of Fame in 1996, and the Kentucky Music Hall of Fame in 2008. Funeral arrangements are pending.
11 Country Artists Who Died Too Soon