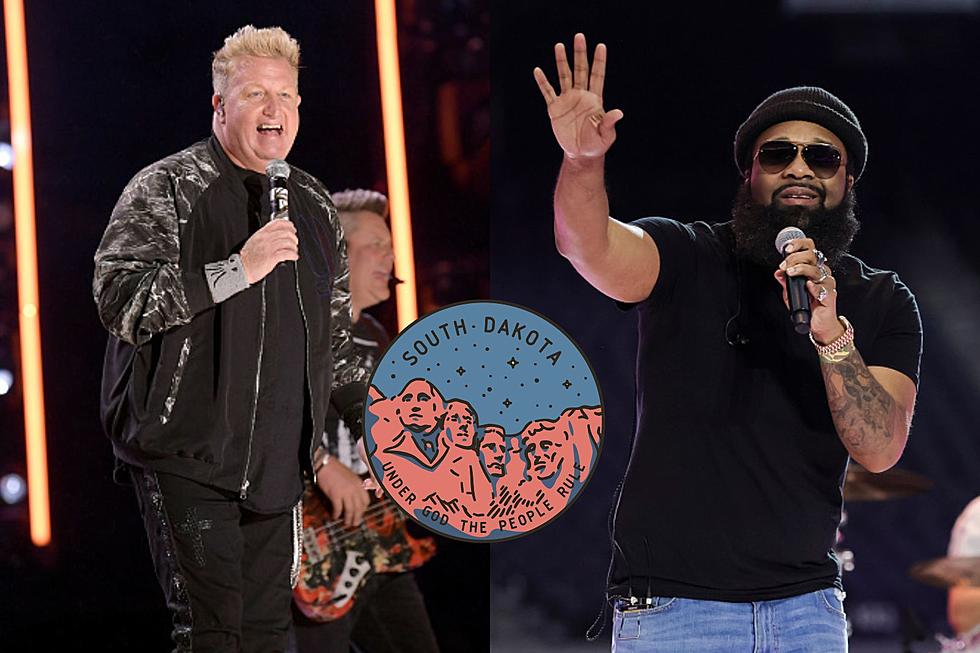 New South Dakota Concert Just Announced For Brown County Fair
Getty Images, Canva
There truly is nothing like "Fair Season" in South Dakota. It's the time of year to enjoy greasy fair food and dance to great music all night. One popular fair to visit this summer is the Brown County Fair.
The Brown County Fair in Aberdeen already has a star-studded lineup for this year's Grandstand entertainment. Fairgoers can check out the Roots and Boots show featuring Aaron Tippin, Sammy Kershaw, and Collin Raye, country singer Mitchell Tenpenny with Ingrid Andress, and Lil Jon with Hinder just to name a few.
One popular show that was part of this year's Grandstand stage was country singer Jimmie Allen with special guest former Rascal Flatts singer Gary LeVox on Saturday, August 19th. Unfortunately, officials with the Brown County Fair made the tough decision to drop Jimmie Allen from the Saturday line-up last month. But there is good news! The Brown County Fair recently announced a new opening act for Saturday's show. Before Gary LeVox takes the stage, country artist, producer, rapper, and songwriter Blanco Brown will perform in front of the Brown County Fair fans.
Some people might not be familiar with Blanco Brown...but I'm sure some dancers know his biggest hit. The song Blanco Brown is most known for is his debut single "The Git Up." The song was released in April 2019 and it's been a huge dancing trend on social media platforms like Instagram and TikTok.
The dance is known as #TheGitUpChallenge. There are a lot of steps to follow!
The Brown County Fair begins on Monday, August 14th through Sunday, August 20th. Tickets for all shows are available here. We can't wait to experience these awesome concerts this summer.
South Dakota 4th of July Celebrations
The 4th of July holds a special place in Americans' hearts and the proof is in the all of the celebrations that go on not only across the country but right here in
South Dakota
.
This is a very short list of celebrations that we've heard about:
Twelve South Dakota Places to Put on Your "Must Visit" List!
Make the most of summer in
South Dakota
and visit these spots that speak to why Sd is great!
A lot of them you might have visited, some you haven't for sure, and some are old favorites that maybe you haven't been to in a while. So, while there is still a little time or even one more weekend, and gas prices are down a bit - - try and make it to one of these great places.
What can be found in these 12 locations?
What can't? Camping, fishing swimming, kayaking, birdwatching, and tons of other great outdoors-type activities. Historical, educational exploration, hobby interests, kids activities, just plain old beautiful scenery, and- - to use an overused phrase- -lots more!
With all of that in mind, let's dive in!