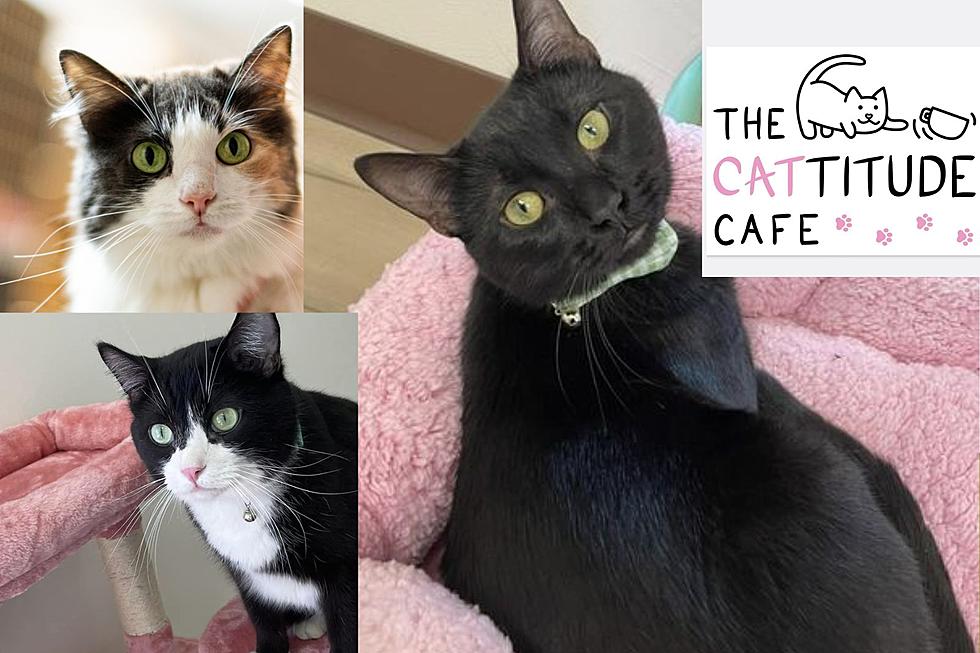 New Sioux Falls Cat Café Opening This Week-Meet The Kitties!
The Cattitude Cafe, Sioux Falls Area Humane Society (with permission)
Monday, July 10th happens to be "National Kitten Day." It's also the opening week of The Cattitude Cafe in Sioux Falls! Coincidence? It was meant to be!
Soon cat lovers around the Sioux Empire can enjoy some tasty bites while snuggling with the adorable cats at The Cattitude Cafe. The opening day for The Cattitude Cafe is...this Saturday, July 15th!
Located in downtown Sioux Falls in the Johnson building at 11th Street and Second Avenue, patrons can enjoy a fresh cup of joe while relaxing with cute kitty friends. The Cattitude Cafe is such a unique business. Not only does the local caféadd to the growing Downtown Sioux Falls area, but it also allows cats a second chance. The cats that will be at The Cattitude Cafe are from the Sioux Falls Area Humane Society. The two entities are partnering together with the goal of finding cats a new home. You can even adopt the cats from The Cattitude Cafe after meeting them.
These are the furry faces you'll see at The Cattitude Cafe!
Sioux Falls Cattitude Cafe Cats
So how can you spend some cuddle time with the cats? The website for The Cattitude Cafe is up and running! You can start to book your appointment to hang out with the cats now. Here is when The Cattitude Cafe will be open:
Monday through Saturday from 6:30 AM to 7:00 PM 
Sunday from 6:30 AM to 4:00 PM
You can book your appointment with the cats here. We can't wait to hang out with all the cool cats at The Cattitude Cafe!
Best Bars in Sioux Falls
There is always something different to try when you visit a local
Sioux Falls
bar or brewery. There could be a specialty drink at one bar and a new beer recipe at the next. It's kind of like a smorgasbord of drinks to taste test. The only problem is deciding which bars are the best bars in Sioux Falls to explore with your family or friends?
This is a difficult decision just because there are so many great local options. Luckily, our friends at
Yelp
identified the top ten bars in Sioux Falls thanks to numerous reviews on each establishment.
The next time it's your turn to select a bar for a night out on the town, be sure to visit one of these ten bars highly reviewed by
Yelp
.