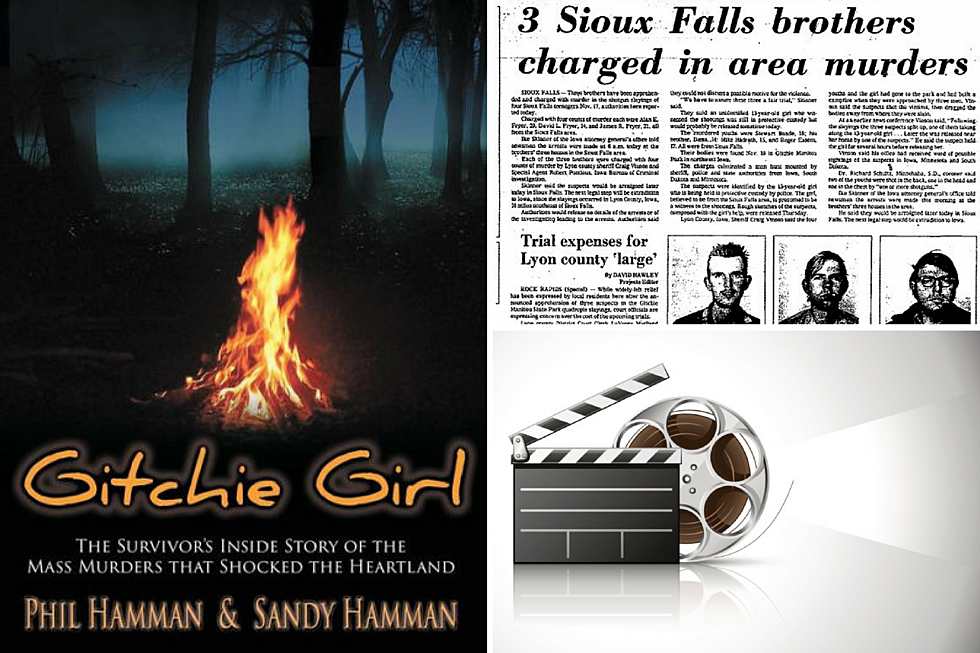 Are the Gitchie Girl Murders Being Turned into a Slasher Film? Author Speaks Out!
Amazon/ThinkStock
The post, which was shared hundred of times on social media, confirmed that a film crew was indeed on the site of the infamous 1973 murders, but not all was as it seemed.
While it is still a mystery as to what kind of film it will be, we know one very important fact as confirmed by survivor Sandra Cheskey and Gitchie Girl author Phil Hamman: the movie rights to the book have not been purchased by the production company filming at Gitchie Manitou State Preserve.
Phil Hamman, author of Gitchie Girl and I spoke by phone late last week regarding the angle and local interest level of the story. Hamman spoke candidly regarding how Cheskey has bravely dealt with the tragedy. Finally sitting down and talking about the events of the horrific night was sort of a healing for her. The truth was finally set in print, and in a way, helped her move forward after spending years emotionally fragile.
While one could never really heal from this kind of tragedy, Cheskey deserves a truthful portrayal of her story. It could still come in a motion picture.
Just perhaps not the one that was recently filmed at Gitchie Manitou State Preserve, which at this point - is strongly rumored to be a low-budget slasher film.
Hamman revealed that two Hollywood film companies have reached out to the authors about a possible fact-based motion picture. He went on to reveal that an initial contract was signed with a female-led production and filming company that would be dedicated to accurately portraying her strong courage through the ordeal - and after.
Hamman was careful to point out that this is not a done deal. Nothing is iron-clad and it may or may not be an upcoming film. But the interest is certainly there.
For fans of the book, Phil Hamman has written a follow-up book he hopes will be released soon. It's entitled Gitchie Girl: The Untold Stories and takes readers into more astonishing events that didn't make the first book.
---