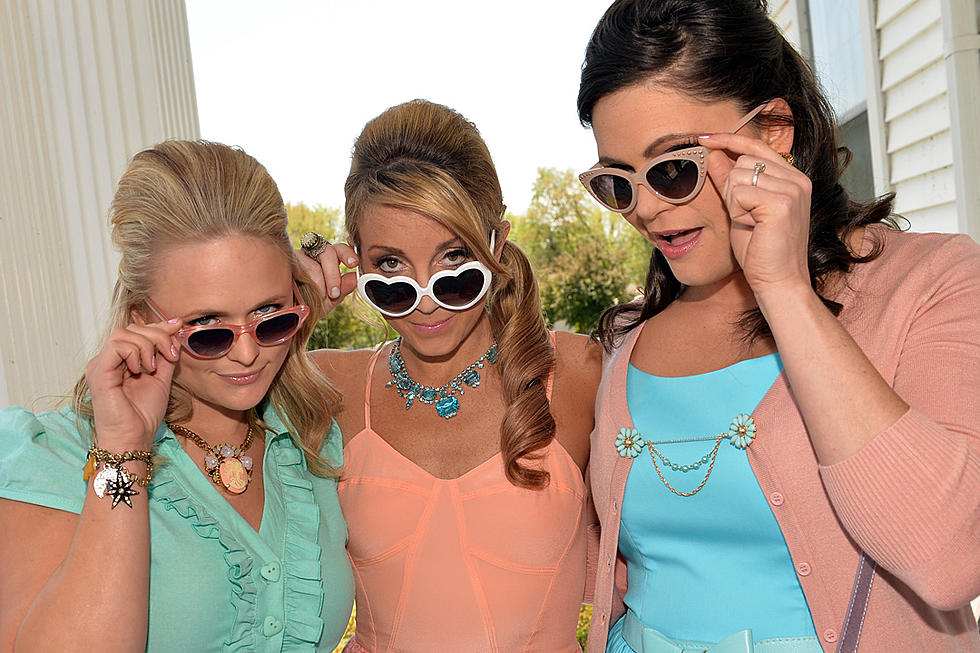 Miranda Lambert Says New Pistol Annies Album Coming in 2018
Rick Diamond, Getty Images
The Pistol Annies are reuniting for a new album ... and this time, the news appears to be for real.
In a new interview with Billboard, Miranda Lambert reveals that the trio she started in 2011 with Ashley Monroe and Angaleena Presley will release a new album in 2018, though she shares no further details or even a quote. The article simply notes that Lambert "promises a new Pistol Annies record in 2018."
The spitfire trio scored a No. 1 album and a gold record with their 2011 debut, Hell on Heels, and released a follow-up titled Annie Up in 2013. In June of 2013, they abruptly canceled all of their tour dates for the year, and rumors have swirled off and on ever since about alleged tensions in the group, which the members have repeatedly denied.
Miranda Lambert + More Singers Keeping Traditional Country Music Alive
The trio most recently reunited live at a Lambert concert in Arkansas in July of 2016, performing "Hell on Heels" and "Takin' Pills."
In an interview with Fuse in 2015, Monroe said another album was "definitely brewing."
"We have a lot of song ideas going. I feel like it's soon," Monroe stated. "Pistol Annies started out that it was just organic. Me and Miranda thought of it on a couch, she had never met Angaleena, and we called her and got started. That's the thing with us, we never want to force it. If we're too busy, then don't force it, they'll be a time when things let up a little bit, then we'll make more music."
Miranda Lambert's Most Unforgettable Moments
Female Trailblazers Who Are Changing Country Music