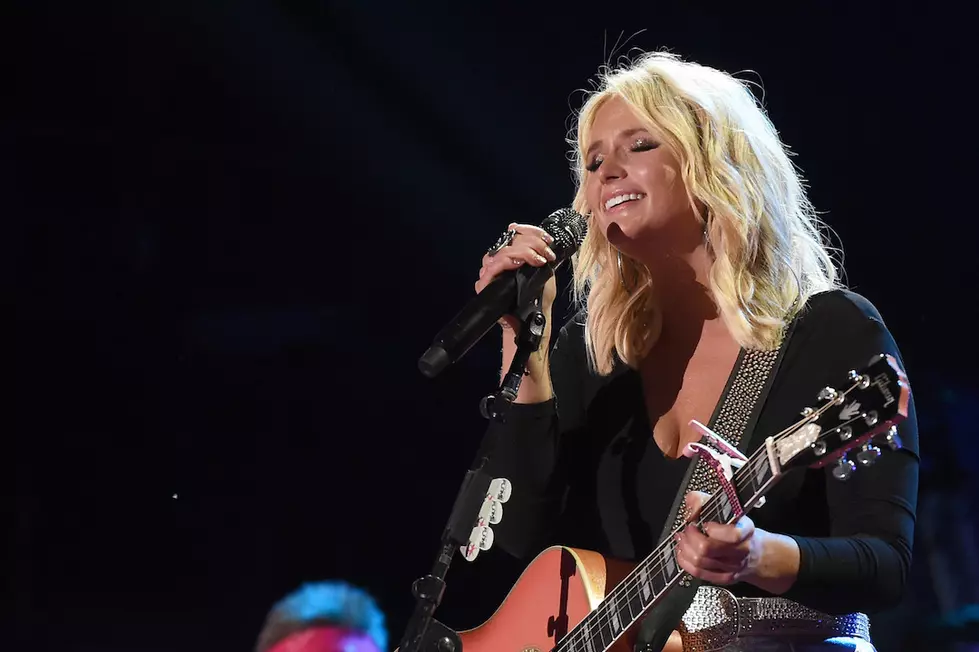 Miranda Lambert's Weekend Includes Horses, Pups and Parrots
Rick Diamond, Getty Images
Miranda Lambert gave fans a look into her weekend with three stunning Instagram photos. Hey, wait a second ... we know that guy!
Working backward, Lambert posted a photo from the horse stable on her Tennessee farm. Dual flags — one from Texas, one from Tennessee — hang above the entrance as a few steeds look on.
Just before that she shared a pic from elsewhere on her property, showing a couple of her adopted dogs splashing around in a little watering hole. "The pups and I (party of 7) went on a 2 mile hike today!" she writes. "And then we rode our ponies."
Lambert has been enjoying a month off from the road before her schedule picks up again in late July and remains busy through the early fall. Her last official concert was on June 24 in Chicago, and she won't play again until July 21 at Country Jam in Wisconsin, according to her official website. She's been mostly quiet on Instagram during this time, as well — earlier this year she told Taste of Country she spends quite a bit of her downtime writing songs.
More Photos of Miranda Lambert's Tennessee Farm
Her weekend began with a pretty great show in St. Louis, however, but she was there as a fan mostly. Jimmy Buffett brought Lambert on stage to sing "Margaritaville," and she says she's a new Parrothead as a result. Of course, there's a pic for that: