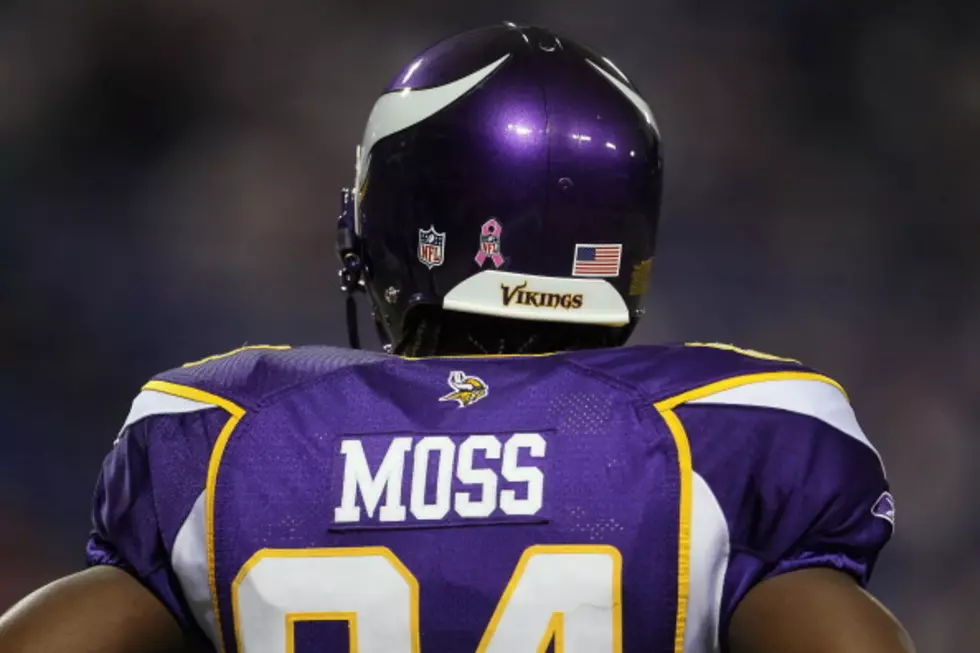 Minnesota Vikings Players Who Wore Number 84 After Randy Moss
(Photo by Jeff Gross/Getty Images)
Bucky Hodges will be the next Minnesota Vikings player to wear number 84 following the departure of Randy Moss. Three others have done so on the active roster. Do you remember them?
Moss, who doesn't have his jersey number retired by the Vikings, played for Minnesota from 1998-2004 and had another short stint in 2010. He was dominate during his time in Minnesota going to five NFL Pro Bowls, named First Team All-Pro three times, and was a three time receiving touchdown leader.
The guys that followed him didn't combine for anything close to what Moss did for the Vikings. Let's take a look at the now four players to wear number 84 following Moss leaving Minnesota in 2005.
Hodges was just drafted by the Vikings in the sixth round of the 2017 NFL Draft. He played at Virginia Tech where he caught 133 passes for 1,747 yards and 20 touchdowns in three seasons according to Sports Reference.
Cordarrelle Patterson (2013, 2014, 2015, 2016)
Pick 29 of the 2013 NFL Draft never worked out the way that the Vikings hoped for. After a great start to his NFL career in his rookie season, Patterson quickly fell by the wayside after Mike Zimmer took over the Vikings. He lost his starting job to Charles Johnson (Remember that?) and continued to move down the depth chart during the 2014 and 2015 seasons. He partly came back to life in 2016 grabbing 49 catches for 400 yards, which was enough to get a contract with the Oakland Raiders for the 2017 season.
He will mostly be remembered for his abilities on kick returns.
Michael Jenkins (2011, 2012)
Minnesota signed Jenkins following a run in Atlanta prior to the 2011 season, and he did well enough during the 2011 campaign to get a three year contract. That deal didn't last all three years though. He started 15 games for the Vikings over the 2011/2012 seasons, and  managed to grab 78 catches for 915 yards and five touchdowns.
He was released prior to the start of the 2013 season and was picked up by the New England Patriots. Jenkins didn't make the regular season roster that season and his career came to an end.
****Randy Moss**** (2010)
Someone was going to bring it up if I didn't include it...but yes, Moss did wear 84 on his short return to Minnesota in 2010.
Aundrae Allison (2007, 2008)
There's a decent chance that you have forgotten Aundrae Allison, at least as a wide receiver. Allison was drafted by Minnesota in the 5th round of the 2007 NFL Draft. During his time with Minnesota, Allison totaled 231 yards on 18 catches. His only touchdown of his NFL career came off a kick return in 2007.
Six players have had their jersey retired by the Vikings. Will Moss be next sometime? He would join the following if it happens down the road.
Fran Tarkenton (10)
Mick Tingelhoff (53)
Jim Marshall (70)
Korey Stringer (77)
Cris Carter (80)
Alan Page (88)