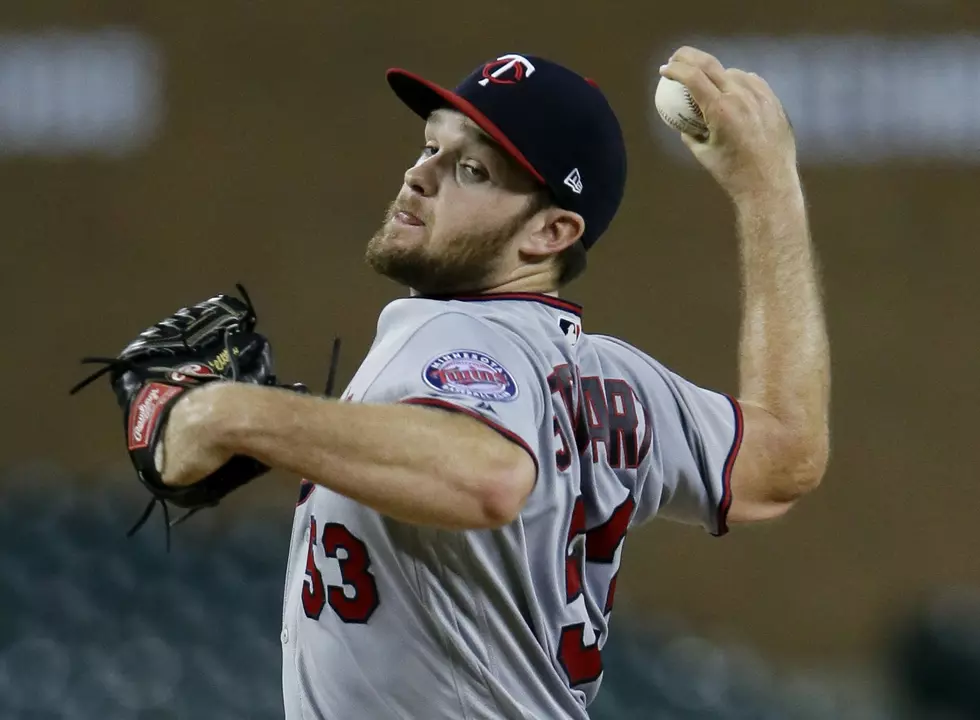 Minnesota Twins Beat Detroit Tigers 6-1 Behind 6 Sharp Innings from Kohl Stewart
Duane Burleson/Getty Images
DETROIT (AP) — Ron Gardenhire encountered a familiar face during the pregame lineup exchange. It was his son — representing the opposing team.
Toby Gardenhire is spending some time with the Twins as a coach, an opportunity made even more special Monday by the fact that Minnesota was facing Detroit. The elder Gardenhire manages the Tigers.
Toby's team prevailed on this night. The Twins scored four runs in the fourth inning and won 6-1.
"It was a nice gesture for the Twins to bring him up for a few days in Detroit, and he got to meet the umpires and get the ground rules," Ron Gardenhire said. "Hopefully, one day he'll be up here as a coach or as a manager with those guys and I can see him get thrown out of a game."
Toby Gardenhire manages the Twins' Class A affiliate in Cedar Rapids. He came out for the lineup exchange before the game, and the Gardenhires posed for a photo with the umpires.
"Once-in-a-lifetime type thing," Toby Gardenhire said. "It's not something you see every day, where you get a chance to do something like that with your dad in a big league ballpark, so it's pretty cool."
Kohl Stewart pitched six solid innings for Minnesota, and Eddie Rosario homered before leaving with an injury.
Gabriel Moya pitched the opening inning for Minnesota before Stewart (2-1) took over and worked through the seventh. He allowed an unearned run and three hits with three walks and five strikeouts.
Copyright 2018 The Associated Press. All rights reserved. This material may not be published, broadcast, rewritten or redistributed.