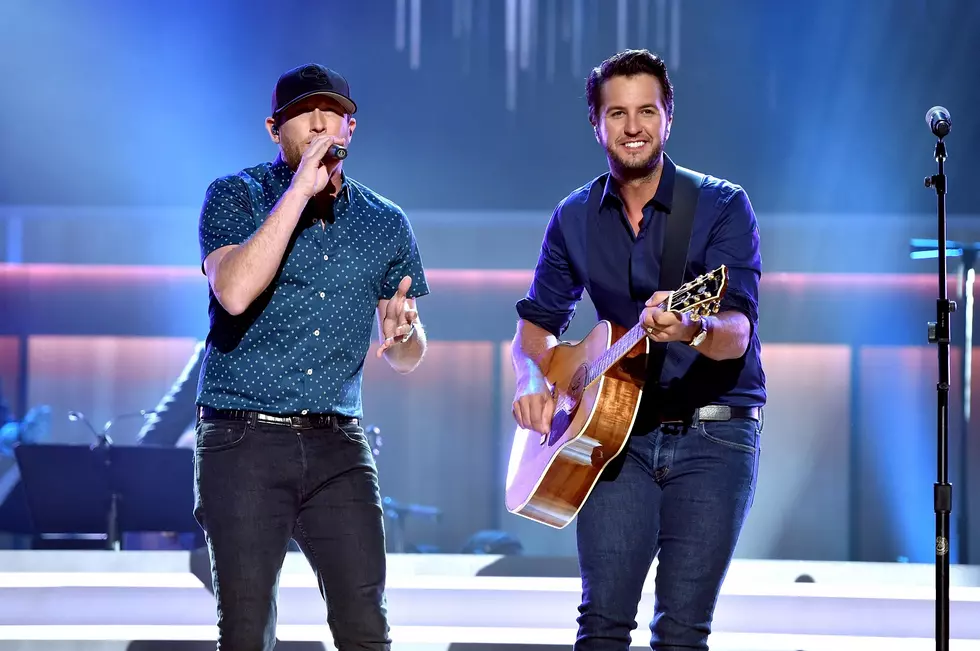 Luke Bryan, Cole Swindell Honor Eddie Rabbitt at the 2016 ACM Honors [WATCH]
John Shearer, Getty Images for ACM
Readers can press play on the video above to watch Bryan and Swindell's performance. Bryan tells Sounds Like Nashville that the song was a familiar one to him: He covered "I Love a Rainy Night" often before he struck it big.
""I Love A Rainy Night" was a song that I covered for years in my band in Georgia, so it was like riding a bike up there. I just hopped up there and did a song I was real familiar with," Bryan says. "And Eddie Rabbitt is one of those artists that you forget just how dynamic of a career that he had. When we honored Eddie, that made me go research some more info on him, and when you see that he passed away at such a young age, it was a big loss."
Rabbitt began his career writing hit songs for Elvis Presley ("Kentucky Rain") and Ronnie Milsap ("Pure Love") before getting his own start as an artist. He released "I Love a Rainy Night" as a single in November of 1980 and took it to No. 1 on the Hot Country Singles, Hot 100 and Adult Contemporary Singles charts in '81. Rabbitt, who was honored with the Poet's Award at the 2016 ACM Honors, passed away in May of 1998, following a battle with lung cancer.
The ACM Honors air on Sept. 9, at 9PM ET on CBS.
More Photos From the 2016 ACM Honors
How Well Do You Know the ACM Awards?