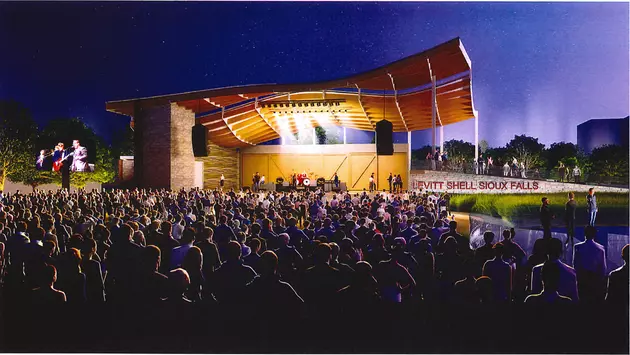 Levitt at The Falls Celebrates Fundraising Milestone
permission Kirby)
The Levitt at the Falls Campaign has just announced over $1.1 million was raised in their latest fundraising campaign according to Jennifer Kirby, Co-chair of the campaign.
Upon completion, the currently underused entrance to Falls Park, known as Falls Park West, will be transformed into the site of a state-of-the-art outdoor concert venue, spanning from downtown's bustling 5th Street north to the park. The fluid, organic shape envisioned for Falls Park West pays homage to the way the Big Sioux River interacts with downtown Sioux Falls.
The Levitt Foundation provides annual grants to help launch and maintain Levitt at the Falls, however more funds will need to be raised to attain the total of $1.6 million by 2018 to meet their obligation to the city to build the venue.
The criteria for the performers is also established as a person or group who derives a portion of their income by performances, professionally writes and produces CD's of their work, has a manager or agent and has a website. A handful of performers that don't meet the criteria may still be invited to perform.
Kirby describes how Levitt at the Falls will bring our community together.
"This is a place where everyone's welcome.  It doesn't matter if you can afford to buy a ticket or not.  It's free.  We can all get together and experience the power of live outdoor music together."
Levitt at the Falls is scheduled to open in 2019 and will feature 50 free performances annually. The annual budget will be $500,000, which will be partially funded by the Levitt Foundation. Other funding will come from sponsorship opportunities, passing the hat at performances and other campaigns.
---