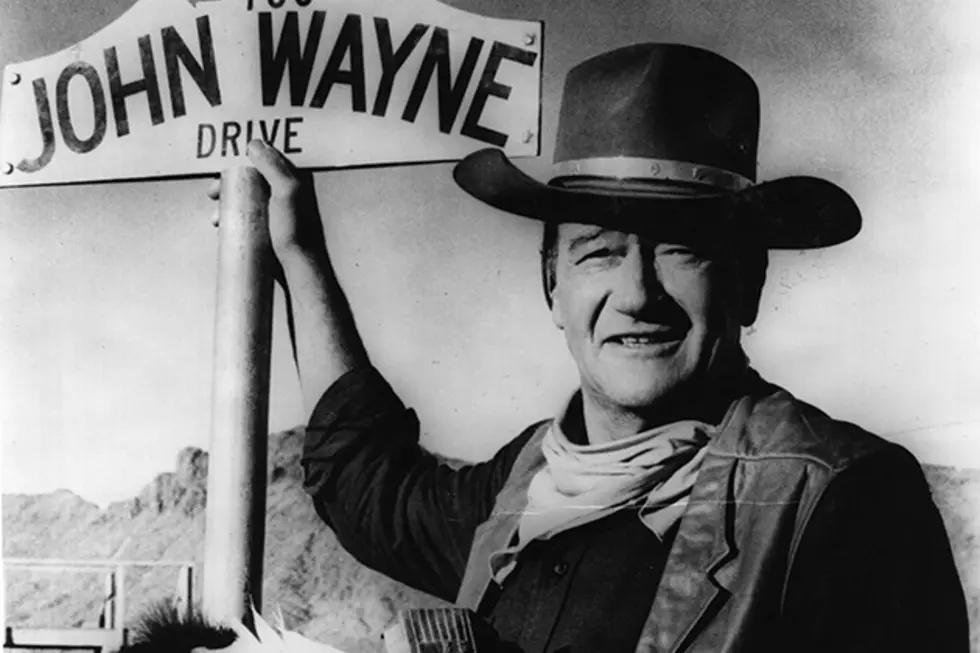 Classic TV: John Wayne's Final Television Appearance At The Oscar Awards
Fox Photos/Getty Images
Was John Wayne the greatest actor ever? Probably not.
Was John Wayne the biggest Movie Star ever? Probably.
As a kid, I grew up when John Wayne was no longer the number one box office draw in the world.  It was the 1960's, and perhaps, as they say, John Wayne's time had 'come and gone'.  But then again, maybe not.
He did, after all, win his only Best Actor Oscar for 'True Grit'.  But truly, it was in the 1940's and 1950's that John Wayne became a household name.
John Wayne was my Dad's all-time favorite actor.  I think that was true for millions of his generation, the World War II generation.  In fact, I don't 'think' it's true, i know it is.
Now, at my, ah, older age, I find myself stopping on TCM or AMC or another movie channel when a John Wayne movie comes on.  And, while it may have taken some years, I now see what my Dad and those millions of others saw.
In this video, John Wayne makes his final public appearance, just two short months before his death from cancer.  It the Academy Awards, hosted by another legend, a TV legend, Johnny Carson.
While John Wayne may not have technically been the greatest actor to step in front of a camera, there is no doubt:  John Wayne was a Movie Star.  It has become obvious to me....John Wayne loved the camera, and the camera loved him.