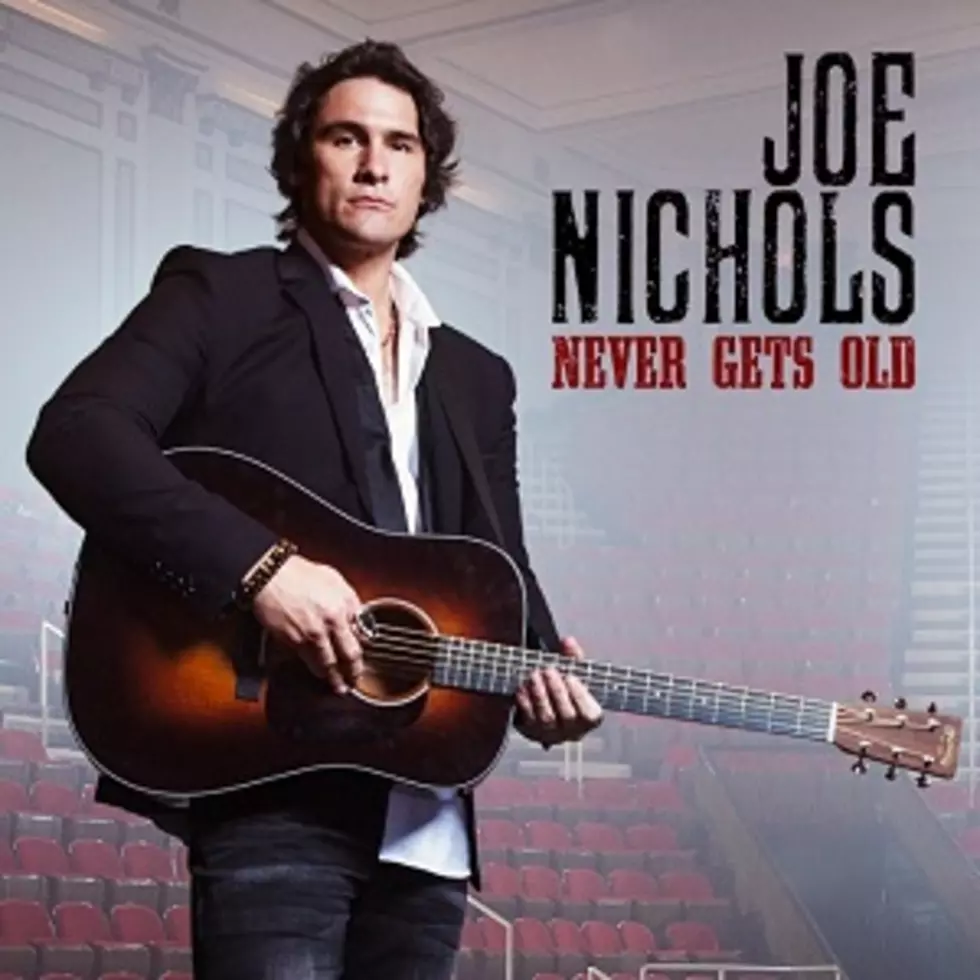 Joe Nichols Shares Brand-New Single, 'Never Gets Old' [LISTEN]
Red Bow Records
Joe Nichols has released a brand-new single. "Never Gets Old," the title track of Nichols' forthcoming new album, is available now and will be going for adds at country radio beginning on July 17.
"It's a throwback," Nichols says of "Never Gets Old," which readers can hear below. "I tried to round this album out with what my first album was like -- traditional country, what got me started, what I love, what I'm passionate about.
"I think it finished out well," Nichols adds. "I'm really proud of how country the label allowed me to be."
Indeed, "Never Gets Old" is traditional through and through. Written by Steve Moakler and Connie Harrington, it's a love song, in which Nichols sings about how "time has a way / Of wearing on things ... And it don't ever stop" -- but, fortunately, "love has a way / Of outliving everything."
"Never gets old watching you laugh / Feeling your kiss, kissing me back / I never get tired, tired of that / No, it never gets old," Nichols sings in the chorus of "Never Gets Old." "Never gets old holding your hand / Gonna stay young being your man / Loving you over and over again / No, it never gets old / Might wear me out sometimes, but it never gets old."
The album Never Gets Old is expected to be released on July 28. The title track is currently available for purchase on iTunes and Amazon, where fans can also pre-order the record.
Listen to Joe Nichols, "Never Gets Old":