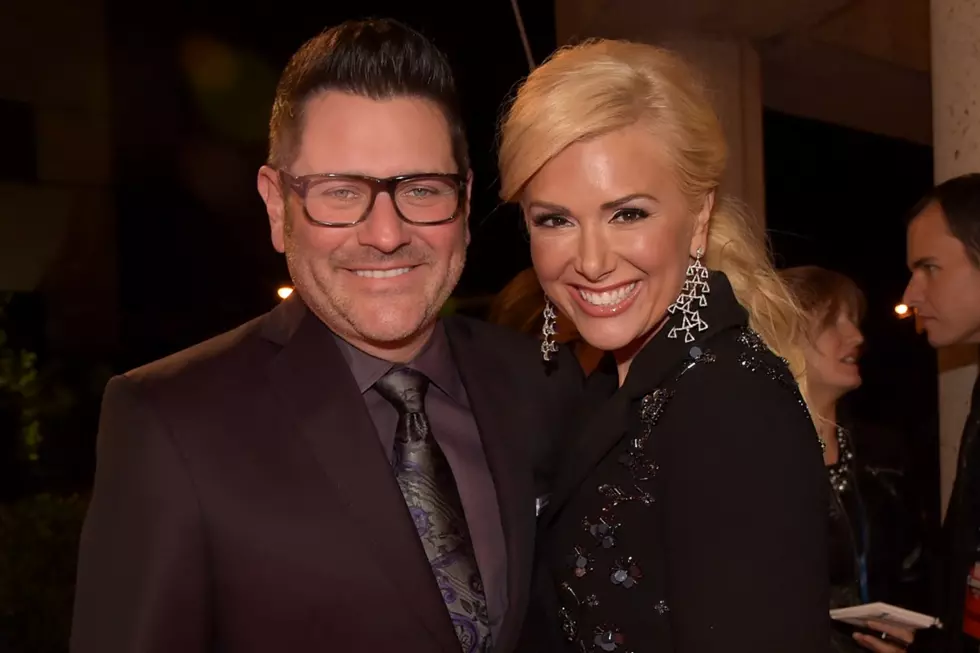 Jay DeMarcus + Allison Alderson — Country's Greatest Love Stories
Rick Diamond, Getty Images for BMI
Rascal Flatts' Jay DeMarcus married his wife, Allison Alderson, on May 15, 2004, after initially meeting her while filming the video for the Flatts' single "These Days," in 2002. The former beauty queen and pharmaceutical sales rep quickly caught the eye of DeMarcus, who is rumored to have spilled his salad on her to get her attention!
Regardless of DeMarcus' methods, sparks quickly flew between the two. After one year of dating, DeMarcus asked Alderson to be his wife in New York City, with Alderson's mother and sister surprising her by showing up for the proposal. DeMarcus and Alderson wed in a star-studded ceremony, with DeMarcus' bandmates, Gary LeVox and Joe Don Rooney, serving as groomsmen, along with Cledus T. Judd. Vince Gill, Chicago member Jason Scheff and Christian singer Michael English performed during the wedding.
On Dec. 18, 2010, the happy couple welcomed daughter Madeline Leigh into the world, followed by little brother Dylan Jay on July 20, 2012. DeMarcus almost missed the birth of his son, as he was in Detroit, Mich., when his wife went into labor.
"I immediately went into panic mode," DeMarcus recalls of racing to the hospital in Nashville -- and, fortunately, making it just in time to welcome his son into the world.
Even crazier? The artist made it back to Michigan for the show!
"My wife was still on the operating table, so it was very, very hard to leave, but we had a sold-out show and four acts out with us. I wanted to keep my commitment, and my wife gets that," DeMarcus explains. "I had a police escort when I hit the ground and got there 30 minutes before we went onstage, so I just left my scrubs on. The crowd was very sweet and gave me a standing ovation!"
This story was originally written by Gayle Thompson, and revised by Angela Stefano.