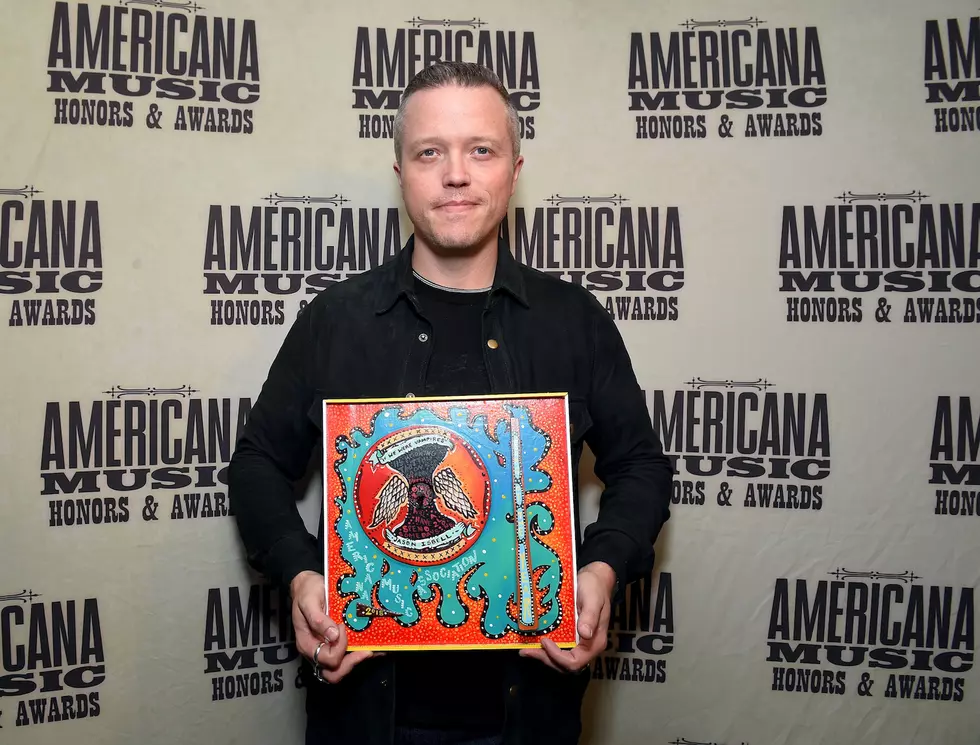 Jason Isbell Speaks Out About Diversity at 2018 Americana Music Awards, Sparks Twitter Conversation
ason Kempin, Getty Images
"Yes, I'm extremely grateful for the awards last night @AmericanaFest, but I also wish the list of winners was at least as diverse as the list of nominees," Isbell shared. "How to move forward with voters who share that sentiment? I don't know. I'd honestly like to see it, though."
In addition to Isbell, the 2018 Americana Music Awards nominees were a healthy mix of rising artists, women and other minorities. Five of the six categories had at least a 50/50 women-to-men split in terms of nominees; in the Album of the Year and Song of the Year categories, Isbell was the sole male nominee. However, with the exception of the Instrumentalist of the Year category, all of the winners were men.
Isbell's tweet received a bevy of likes and retweets, as well as a number of comments of support, with followers thanking Isbell for bringing up the issue despite being the night's biggest winner. "I think you've done incredible job of being inclusive of all your listeners and all the communities and all of the people that approach your music," one fan stated.
The artist engaged with a number of commenters, even retweeting some comments with more thoughts of his own. "I think if the voting pool was more diverse, the list of winners would be both merit-based and diverse," Isbell explained to one Twitter user who questioned if he'd want to see awards given out based on diversity rather than merit. "The problem lies in the way the system (in this case music awards) was originally set up."
Readers can flip through the photo gallery above to see more of Isbell's thoughts on diversity in Americana Music.
The 2018 Americana Honors & Awards were one of many events during AmericanaFest 2018, which runs Sept. 11-16 in Nashville. In addition to the awards ceremony and a full slate of showcases and parties, the conference portion of the event included panels on women in music, the history of African-Americans in roots music, and Americana and folk music from the UK and Australia, among other topics.
6 Epic Moments From the 2018 Americana Music Awards