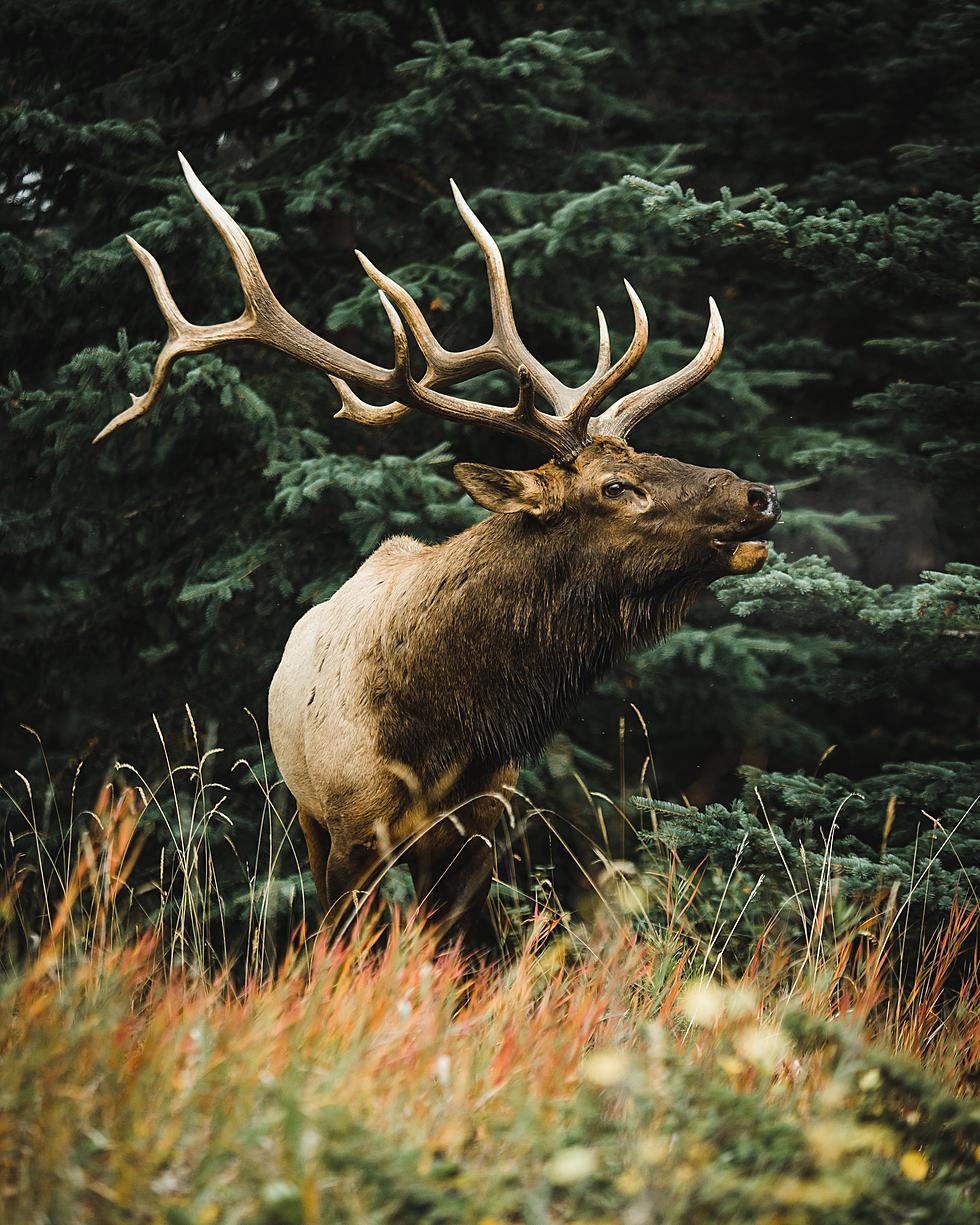 Say Cheese! This 13-Year-Old MN Hunter Just Bagged A HUGE Elk!
Image Credit: andrew ly via unsplash
This Minnesota 13-year-old just did something most hunters can only dream of. Not only did he get a coveted elk hunting tag back in July, but this young man just bagged a HUGE elk, and you can feel the excitement just by looking at this photo!
Ryker Copp of Warren Minnesota has had a photo of him circulating across the internet, and it's for a pretty impressive reason, the huge elk he shot on September 24th. Even Field & Stream picked up on the photo!
The photo, which was shared by Field & Stream also comes with some eye-popping numbers associated with the giant elk.
Back in July, Ryker Copp of Warren, Minnesota drew a coveted tag to hunt elk in northeast Minnesota's Kittson County. Last Sunday, September 24th, the young hunter made the most of his rare opportunity, shooting a giant 8×10 bull that green scored 390 inches and dressed out at nearly 1,000 pounds
Field & Stream online also wrote about the unbelievable hunt, in which you can learn about the shot that took that massive bull down.
Ryker Copp took the nearly 400-inch bull with a 359-yard shot while hunting alongside his father in a ground blind on the edge of a soybean field. - Travis Hall via Field & Stream online
With the elk population being watched carefully by the Minnesota Department of Natural Resources there are very few hunting licenses granted each year, and even the DNR calls hunting elk in Minnesota as being a "once-in-a-lifetime hunt".
Congrats Ryker!
Come Visit Albany, MN With Us in Pictures
Most common fast food chains in Minnesota
Stacker
compiled a list of the most common chain restaurants in Minnesota using data from the Friendly City Lab at Georgia Tech.
Million Dollar Homes! Check Out This 'Palatial Paradise' For Sale In St. Cloud
The housing market still seems to be going pretty strong, nothing like the last 2-3 years when homes lasted just hours on the open market, but there are still plenty of homes listed for sale in Central Minnesota. One of those homes is a million-dollar listing right here in St. Cloud. The home is described as 'an exquisite palatial paradise', and the photos online seem to prove it.