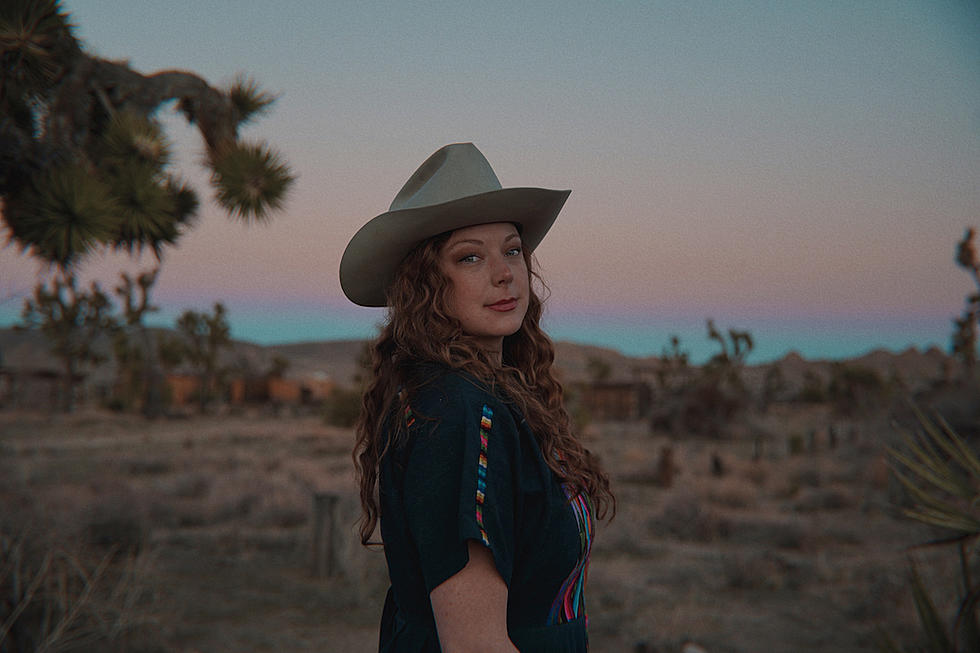 Ameripolitan 2023: The 5 Best Things We Saw on Saturday
Mackenzie Ryan
After a triumphant and exciting day one of the 2023 Ameripolitan Music Awards weekender —the organization's first gathering since 2020 — the music and good times took an even bigger leap forward on Saturday, with everyone from singer-songwriters to one-man bands, supergroups and more taking center stage.
From Brennen Leigh to Sierra Ferrell, here are the five best things we saw on day two of the 2023 Ameripolitan weekend.
Brennen Leigh, Katie Shore and Melissa Carper
Opening up day two of Ameripolitan festivities was a bonafide western supergroup with Brennen Leigh, Katie Shore and Melissa Carper joining forces to tackle one another's songs and a collection of covers. The trio ran through songs like Leigh's "Tell Him I'm Dead" and "Obsessed With the West" from the album of the same name, Carper's "Zen Buddha" and Shore's "Call it a Day Tonight," a song she wrote during her time playing with legendary swing group Asleep at the Wheel.
The Shootouts
Less than a week until making their debut on the Grand Ole Opry and releasing their new album Stampede, northeast Ohio-based band and Honky Tonk Group of the Year nominees The Shootouts turned the twang up to ten during their Ameripolitan performance. The group navigated through all varieties of country music represented at Ameripolitan, from honky tonk ("Run for Cover"), outlaw ("Better Things to Do"), western swing ("One Step Forward") and rockabilly ("Rattlesnake Whiskey"), in turn showing that great country music can come from anywhere.
Kaitlin Butts
Despite being one of the few performers going solo at Ameripolitan, Kaitlin Butts produced one of the weekend's most profound performances. A roller coaster of emotions, Butts sang about everything from toxic family ("blood") to a magical elixir that may just save the world ("Wild Juanita's Cactus Juice") and substance abuse ("she's using"). These conflicting emotions came together during a set-closing performance of a new song, "Elsa," named after a German lady with dementia that Butts used to play for at a nursing home in Oklahoma City. On it, Butts mixes heartfelt feelings of Elsa with funny bits about the other residents at the home, like the person who stood in front of her with her ears plugged every time she played, which left members of the audience chuckling one second and tearing up the next.
Willi Carlisle
Taking the stage solo similar to Butts was esteemed folk singer and poet Willi Carlisle. The Arkansas native acted as a one-man band during his Ameripolitan performance as he played the guitar, banjo, spoons, harmonica and xylophone during his emphatic set. Standouts from his appearance included a harmonica and spoon-fueled rendition of "What the Rocks Don't Know," a xylophone serenade on water rights tune "Este Mundo," and a call and response with the audience on the finale "My Heart's a Big Tent." While most of the songs played were from Carlisle's acclaimed 2022 album Peculiar, Missouri, the artist also mixed in a cover of Steve Goodman's "The Ballad of Penny Evans," a Vietnam War-era ballad that he had just finished recording with Darrell Scott for his next album.
Sierra Ferrell
Sporting a cactus and flower emblazoned western suit fashioned by Manuel Cuevas, Sierra Ferrell had the Ameripolitan audience under her spell from the get-go. Mixed into her enchanting set were several numbers from her critically acclaimed album Long Time Coming including "Silver Dollar," "Bells of Every Chapel" and "Whispering Waltz," with the crowd being so quiet and attentive during the last song that you could hear a pin drop. Also sprinkled throughout were a couple of magical covers of the traditional tune — "Don't Let Your Deal Go Down" and Charley Pride's "Snakes Crawl at Night" — both illustrated Ferrell's range of influences and her knack for making any song her own.
Dolly Parton's Best Live Shots [PICTURES]
No one shines on the live stage quite like
Dolly Parton
. Take a look at some of the best snapshots from her performances through the years.