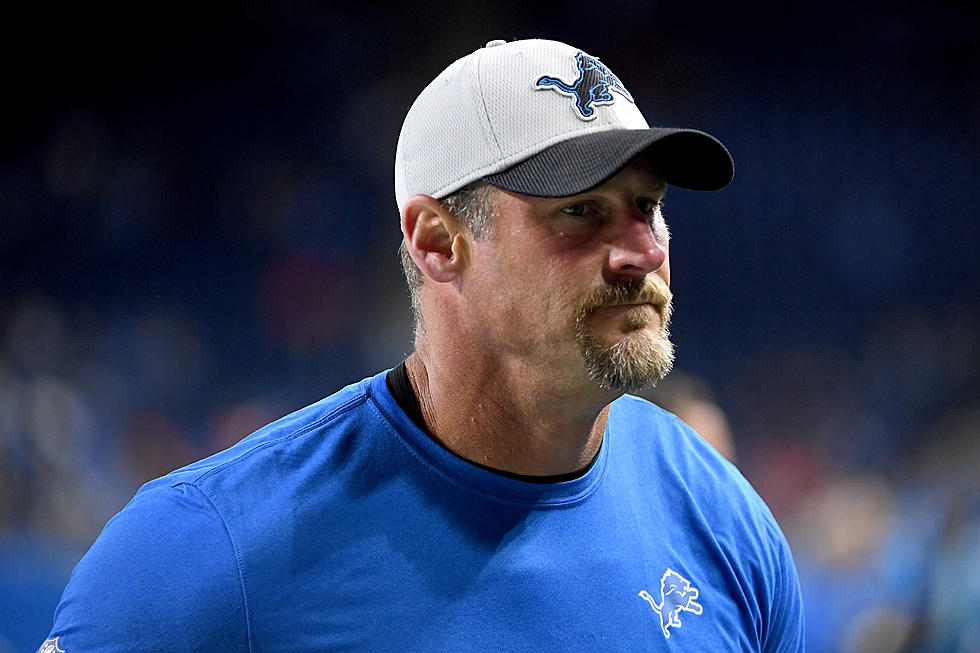 Yes, Really. Lions Favored Over Minnesota to Win NFC North
Getty Images
A lot of changes have occurred this offseason for NFC North teams, but the biggest domino has yet to fall: Aaron Rodgers.
Given the trade speculation, the Green Bay Packers have seen their Super Bowl and most team related odds take a nosedive of late.
Sportsbooks have taken notice of other big moves across the division as well, and the Detroit Lions are the current favorite to win the NFC North in 2023.
The Green Bay Packers aren't second, or even third. That's right, the Packers current odds project them to finish fourth in the division, right behind the 3-win Chicago Bears from a season ago.
Here is a look at the current odds at FanDuel Sportsbook:
The Minnesota Vikings at this point of the offseason have had some tough cap casualties to deal with, chiefly losing veteran wideout Adam Thielen. General Manager Kwesi Odofo-Mensah and his staff are tasked with filling out a roster with limited cap space the rest of the way.
There are still a lot of questions to be answered this offseason and in the upcoming NFL Draft, but it's safe to assume that it's anyone's division next season.
Source: Sportsbook.FanDuel.com
Ten Most Disappointing Minnesota Sports Seasons
The 2021 Minnesota Twins entered the season with high expectations, but unfortunately, they've made the list of most disappointing Minnesota teams of all time.
Disappointment is a common feeling for Minnesota sports fans as the years continue. Following the NBA Championship win for Milwaukee, SportsCenter was quick to point out that Minnesota has the current longest streak of seasons without a championship appearance in the four major sports (MLB/NBA/NFL/NHL). The Minnesota Lynx also chimed in on the stat after claiming four championships since 2011.
The ten teams that are on this list all follow a similar pattern. The year prior was either a great season with a playoff run or one that featured a strong core of players that appeared to have taken the next step. Offseason/preseason expectations were high with even Las Vegas oddsmakers believing in a deep run. Unfortunately, those preseason expectations fell short for the following teams. None of the teams listed below made the playoffs.