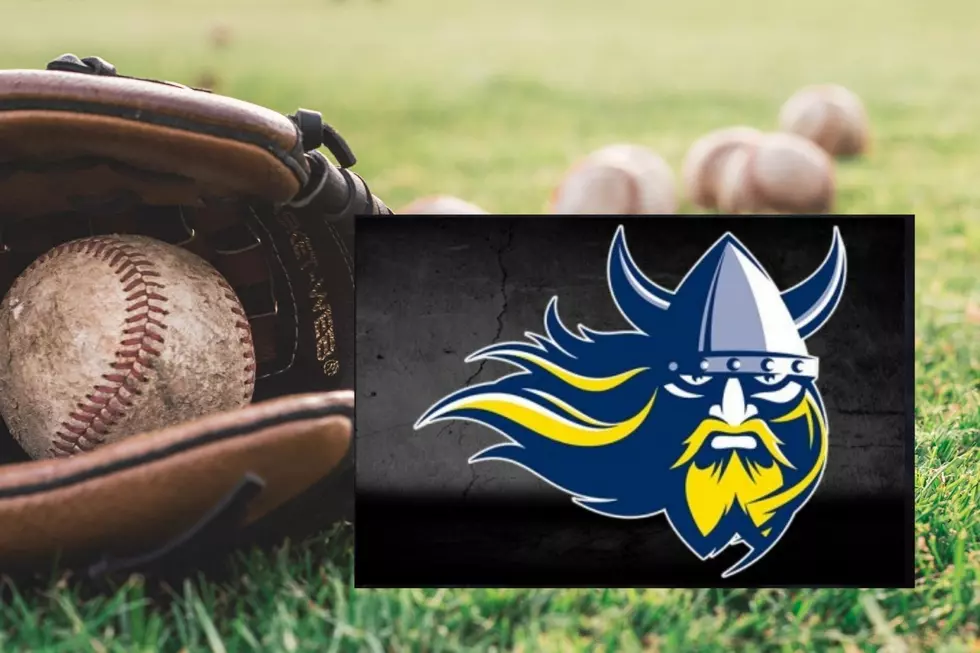 When Do the Augustana Baseball & Softball Seasons Start?
AU/Canva
We're midway through the College Basketball season, with plenty of madness still to come.
College Baseball and Softball are both right around the corner, with first pitches for area programs coming up in just over a week.
Augustana Baseball will open the season in a premier destination: Hawaii.
The season officially gets underway on February 1st, as the Vikings travel to take on Hawaii Hilo for a 5-game series. Following that season-opening series, Augie will take on Emporia State on the road for a 4-game series from February 17th through the 19th.
Augie Baseball concluded last season with a mark of 47-13-1, and made it to the Super Regional round before falling to Southern Arkansas.
As for Augie Softball, the Viking women finished last season 50-10, and are looking for another strong finish.
Softball throws out their first pitch on the road at the DII Spring Invitational Kickoff, beginning on February 2nd.
The Vikings take on Texas A&M International and Cal Poly Humboldt on the 2nd, followed by games against Oklahoma Christian, St. Mary's (TX), St. Edwards, and UT Tyler through February 4th. The tournament will be held in Conroe, Texas.
We're now just days away from the opening pitches being thrown out for the 2023 College Baseball and Softball seasons at Augustana. For more info, and for ticketing information, visit GoAugie.com.
Sources: Augie Baseball and Augie Softball
Worst Places to Live in South Dakota
A surprising town was named the worst place to live in all of
South Dakota
and the reason behind it is a bit unexpected.
Money Inc.
made a list of the 20 worst cities and towns to live in all of South Dakota and no part of the state is left unmarked.
The list focused on a number of key factors, including crime rate, unemployment, low wages, and school funding.
So which city is the "worst" in South Dakota, according to the article? Read on: