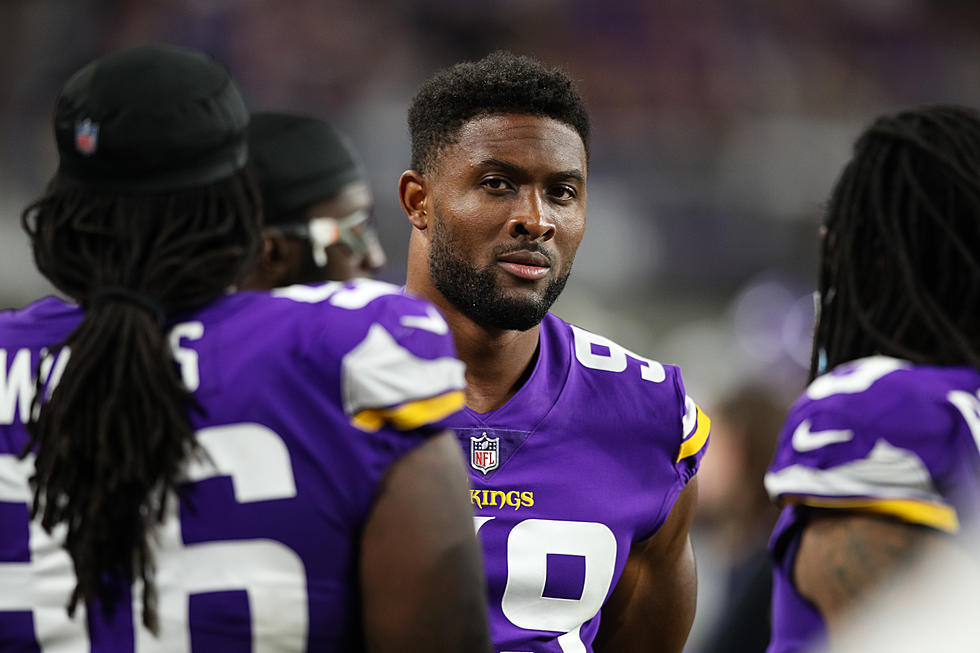 Minnesota Vikings Star to Skip Offseason Minicamp
Getty Images
The Minnesota Vikings and another star player are at an impasse. This time, the player is looking for a new contract while the team hasn't budged as of yet.
Danielle Hunter, who is one of the longest tenured and most respected defensive players on the roster, was rumored to be the subject of trade calls in recent weeks.
Now, in an article at ESPN.com, is had been made known that Hunter doesn't plan to attend the team's upcoming minicamp without a new deal.
Per the article:
Hunter, 28, is entering the final year of a contract he originally signed in 2018. A renegotiation last year moved a portion of his future compensation up to 2022, leaving him with a deal that calls for him to earn a base salary of $4.9 million in 2023 with weekly roster bonuses that could total $500,000.
Late last week, the Vikings parted ways with running back Dalvin Cook after failing to reach an agreement on a trade.
Now, it looks as if Danielle Hunter could join the now long list of veterans that have been shopped this offseason.
In addition to Cook, the Vikings have parted ways via free agency, release, trade or otherwise with Dalvin Tomlinson, ZaDarius Smith, Patrick Peterson, Cameron Dantzler, Kris Boyd, and many others.
It will truly be a very different team this Fall in Minnesota, particularly on the defensive end as the team looks to come together under first year DC Brian Flores.
In his career, Hunter has amassed 71 sacks in 7 full seasons, all with the Vikings.
Source: ESPN.com
Ten Most Disappointing Minnesota Sports Seasons
The 2021 Minnesota Twins entered the season with high expectations, but unfortunately, they've made the list of most disappointing Minnesota teams of all time.
Disappointment is a common feeling for Minnesota sports fans as the years continue. Following the NBA Championship win for Milwaukee, SportsCenter was quick to point out that Minnesota has the current longest streak of seasons without a championship appearance in the four major sports (MLB/NBA/NFL/NHL). The Minnesota Lynx also chimed in on the stat after claiming four championships since 2011.
The ten teams that are on this list all follow a similar pattern. The year prior was either a great season with a playoff run or one that featured a strong core of players that appeared to have taken the next step. Offseason/preseason expectations were high with even Las Vegas oddsmakers believing in a deep run. Unfortunately, those preseason expectations fell short for the following teams. None of the teams listed below made the playoffs.